Home
»
Disney Pixar CARS 2
,
Mattel Disney Pixar Diecast CARS 2
Mattel Disney Pixar CARS Diecast: New CityTarget CARS Section
Target is opening stores in urban-denser population areas. The first three are open in Chicago (1 S State St (between Madison St & Calhoun Place)), Los Angeles (10861 Weyburn Ave – Westwood) and Seattle (1401 Second Ave). In October, two more CityTarget locations will open in Los Angeles and San Francisco.They are about 2/3 the size of a regular Target.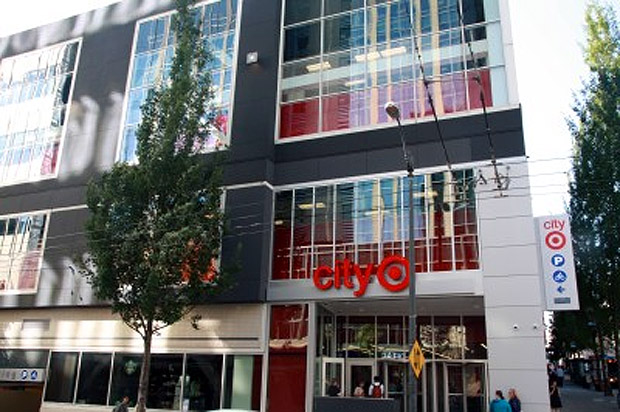 John H. reports in, "We visited the new Westwood Village City Target yesterday. It is very small, about the size of a large CVS store. Toys occupy about two aisles plus end caps. Cars has about four feet in one aisle."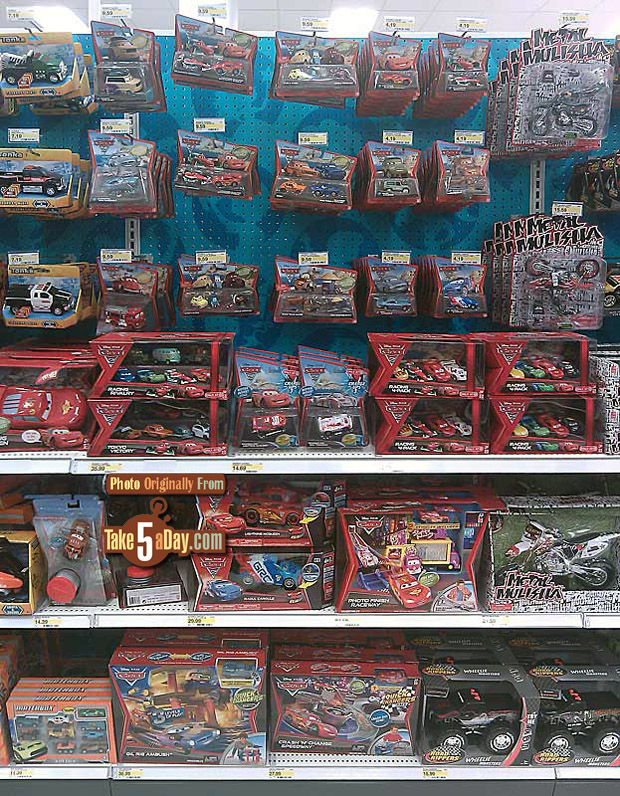 "Interestingly, almost everything on the pegs could have been found at Target in June 2011. No Quick Changers or Action Agents. The singles and Deluxe were original releases, all with regular diecut cards. Pinion Tanaka was on the pegs, only time I have ever seen that one in a store."
It is interesting how when Target opens a new store, the merchandise that makes it to the pegs always seem like they've been time capsuled in some warehouse.

While the CityTarget CARS section don't seem very large, it's not bad, clearly CARS still has a fairly prominent section so while not perfect – still better than I thought – though those 2-packs may not sell real fast though I think it's been about a year since I've seen the Luigi/Guido & Uncle Topolino 3-pack. Thanks for the report and photos, "John H."


metroxing

2 August 2012

Disney Pixar CARS 2, Mattel Disney Pixar Diecast CARS 2


7 Comments