Home
»
Disney Pixar
,
Disney Pixar CARS 2
,
Mattel Disney Pixar Diecast CARS 2
Mattel Disney Pixar CARS 2: Retail Situation Tide Changing?
Yesterday, Micro Drifters were found at Target and today, "Hernan E." sends us pics of CARS Take Flight on the shelves at Target! (thanks, Hernan). Yes, it's certainly not anything new "new" as these have been out for months – just about exactly TWO MONTHS AGO.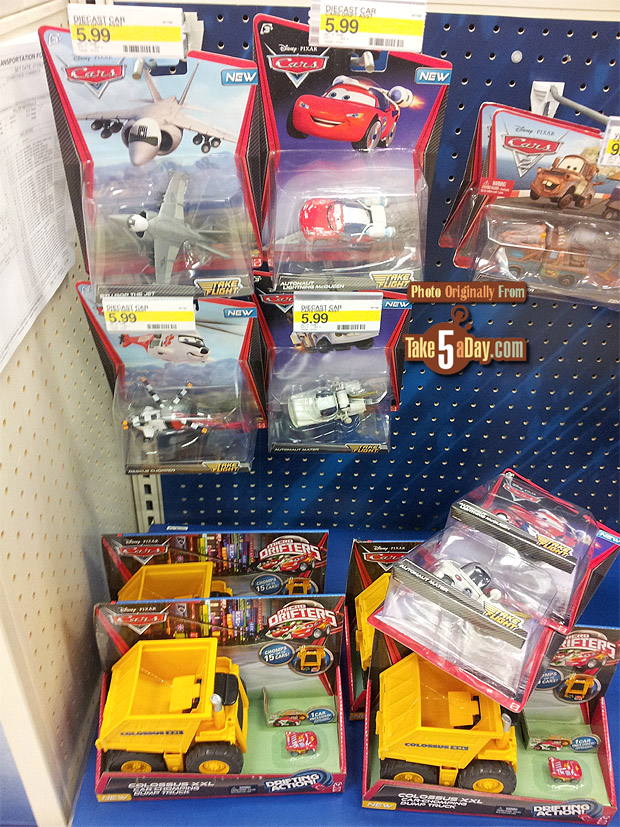 So, are things actually going to normalize – will we actually see released CARS on the shelves within days of release as a "normal" course of action versus it actually showing up at mass market retail a month, two months later or not ever?
Well, report in if you see CARS Take Flight or Micro Drifters at your Target. TRU, retail wise does not account for much since they will take and sell practically anything … not that that's a bad thing, just not much a barometer reading … kind of being a weather person in SD …

Target is certainly important, 2 thousand stores and they are not likely to buy regionally so when product starts showing up on the shelves, it's likely to appear on every Target store shelf.
Now, we just have to wonder what is going on over at Walmart.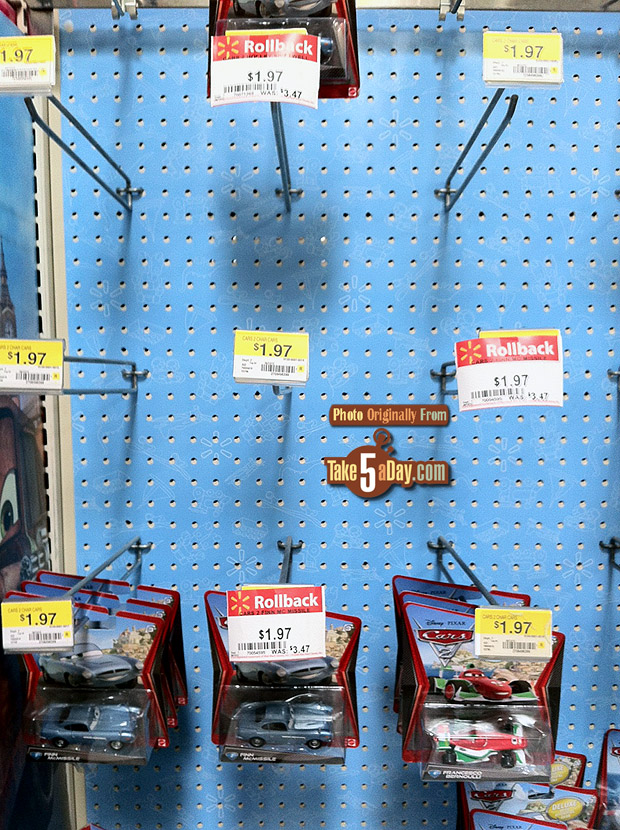 They seem to have asked Mattel to clear the shelves of Finn, Mater & Lightning with Racing Wheels. They have had at least two peg clearing sales (one at $.99 and one a few weeks ago at $1.97) but now what? The pegs have remained like this. Presumably the back room has no more CARS (even more Finn's) – otherwise they would restock. Does your Walmart's look like this? The Fall plan-o-gram does not seem to be out yet so what's the plan going forward? CARS keeps its pegs?


metroxing

25 July 2012

Disney Pixar, Disney Pixar CARS 2, Mattel Disney Pixar Diecast CARS 2


15 Comments