Home
»
Disney Pixar CARS 2
,
Mattel Disney Pixar Diecast CARS 2
Mattel Disney Pixar CARS 2 Diecast: Singles CASE H & Oversized R Shipping
Singles CASE H & Oversized CASE R have left the warehouse and should arrive next week sometime.
CASE H has the second Ultimate CHASE CAR – it should be in every case as was the situation with CASE G (the red car on the left).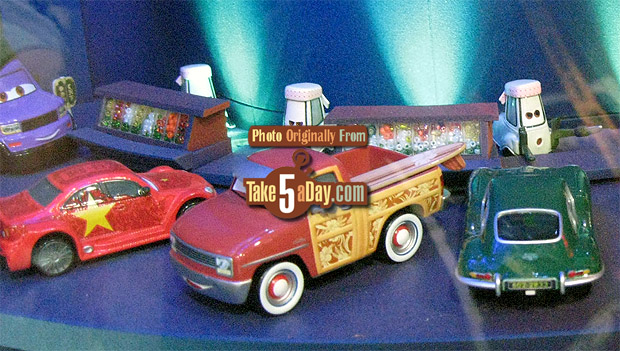 It also contains Bindo, the Blue Maserati.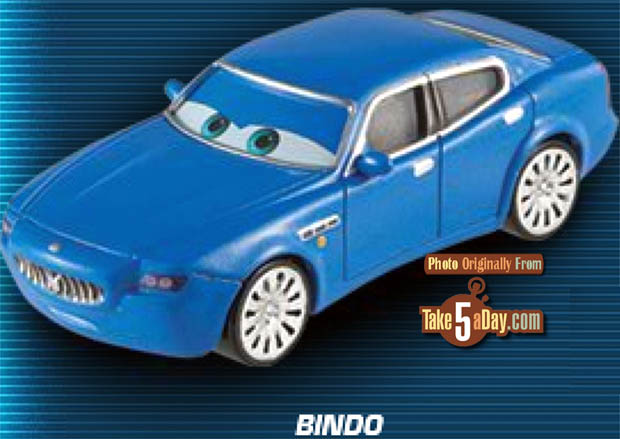 and the strangely designed Prince Wheeliam.
Since, there is only one Prince Wheeliam, it seems that we are going back to one (regular) CHASE CAR per case again.
Some of you might wonder if there's only one regular CHASE and one Ultimate CHASE in a box, doesn't that make them equally "rare?"
That would be true except that there is "Altered Twin" CASE to CASE H.
CASE V is exactly the same as CASE H except it has NO Ultimate CHASE and has an extra Francesco Bernoulli.
So, Prince Wheeliam will be available in a "double" run there unlike the China Ultimate Chase, Long Ge – only available in the @4,000 run of CASE H.
Prince Wheeliam might also be available in international cases.
And again, it appears that Mattel is offering CASE H to resellers and CASE V to retailers. So far, NO ONE has reported finding any CASE G's at retail.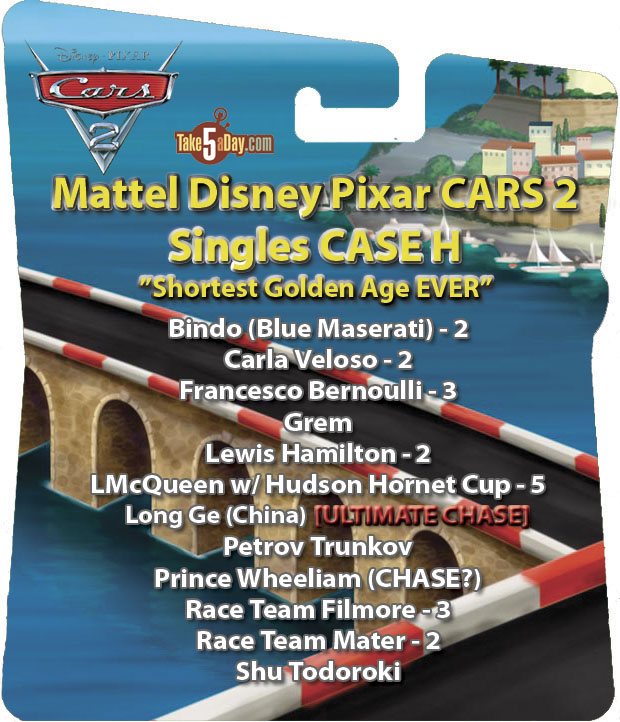 Children'sToyCloset & Rob's Palace of Disney CARS. should get them in next week. You can double check with them.
In case you're wondering why ULTIMATE CHASE cases have an "altered twin," you can read this post.
Oversized-Deluxe CASE R is also shipping … and the case contents of 6 oversized deluxe CARS are pretty as reported from months ago: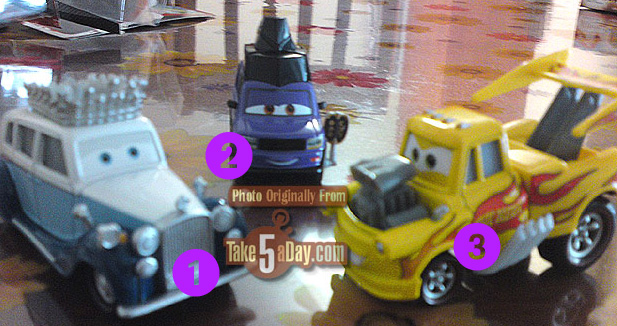 (the purple number indicates the number in the case). Kimura Kaizo (aka: Sumo Ref), Funny Car Mater & the Queen
Let us know if you see anything on the retail shelves.


metroxing

25 July 2012

Disney Pixar CARS 2, Mattel Disney Pixar Diecast CARS 2


7 Comments