Home
»
Disney Pixar CARS 2
,
Mattel Disney Pixar Diecast CARS 2
Mattel Disney Pixar CARS 2 Diecast: Famine, Meet Feast – A Falotta New Diecasts
If you dozed off from January to June, you didn't miss much but now it's feast on the beast of famine time … and there was much rejoicing?
CASE E is out and hopefully you are finding them at retail – keep in mind CASE G which is right on the tail of CASE E has possibly the Ultimate Chase Swedish Chef Jan smoraborg borga borga morga meeta in every case (sorry, if you're Swedish, no one can resist the Muppet Swedish chef gag whenever it's possible to use it – yes, we sad and infantile or maybe that's just me).
Yes, Don Crumlin is a repaint but frankly, who does not love the Gremlin as a diecast. I don't care if they paint him 88 colors to Sunday. BUY BUY BUY. Plus, this purple is a super sweet paint job. It's the Earl Scheib Deluxe paint job – maybe not $49.99 good but definitely $4.99 good.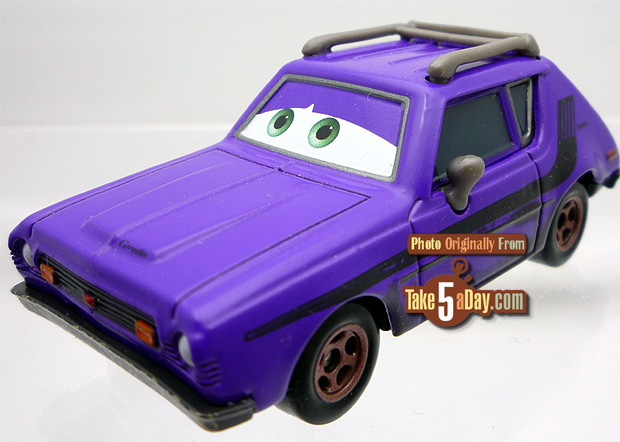 Ultra detailed and ultra bondo rusting sweet. Plus, in this ill-fitted windows is appropriate.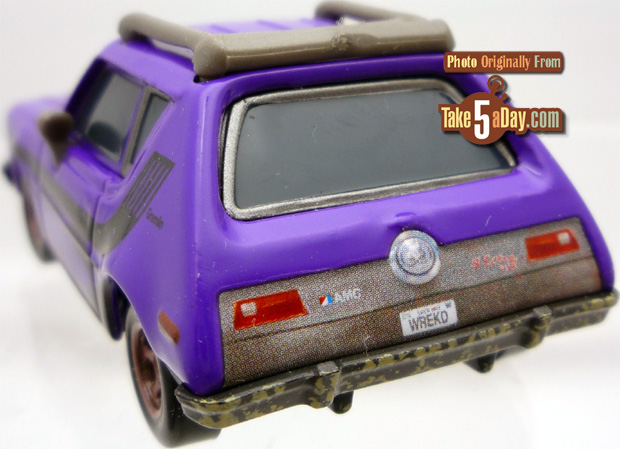 And I'd like to title this as he spys the security camera on the ceiling tile … Don Crumlin – Perp Walk.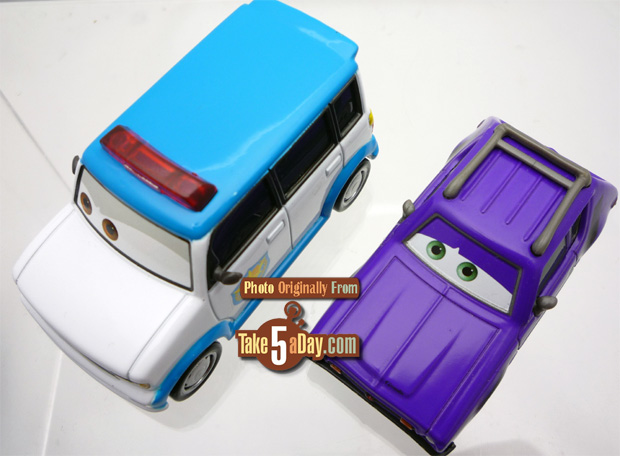 Next to Officer Murakarmi …
Officer M is HUGE and definitely not a Scion .., maybe he was supposed to be but he's more of an American SUV …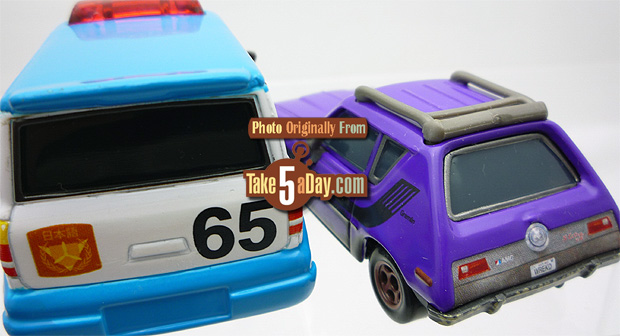 BTW, his back plate is different than Finn Security's words which translates as Airport Auxiliary Police … Officer M's says Japan SOMETHING … it's too illegible to read. It's just too low res but if you have a better 'scope and eyes, let us know what it says …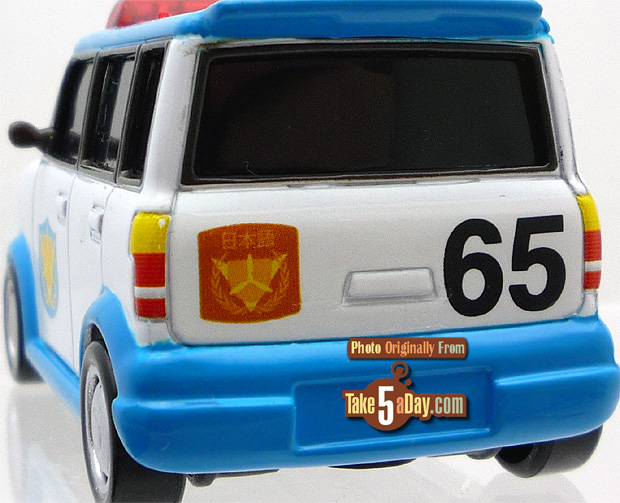 (FYI, many "complex" older Japanese words are borrowed from Chinese).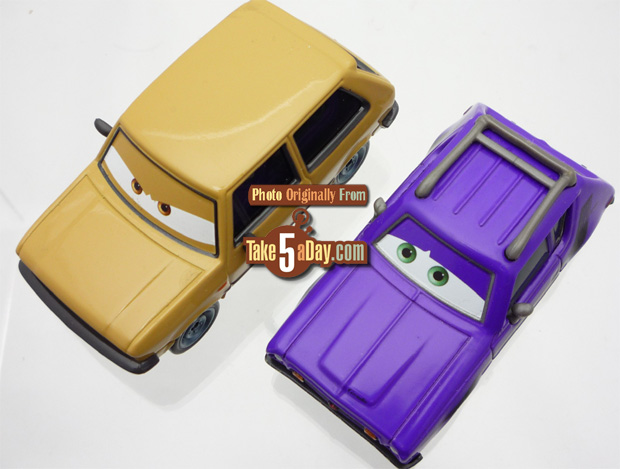 While from the last case, Victor H is HUGO in that he's extra large and not a YUGO, well, not one in scale.
So, while we're not cheated out of size and diecast metal from Victor H-Hugo and Officer Murikarmi – they are really not very accurate … so is the glass half full or half empty?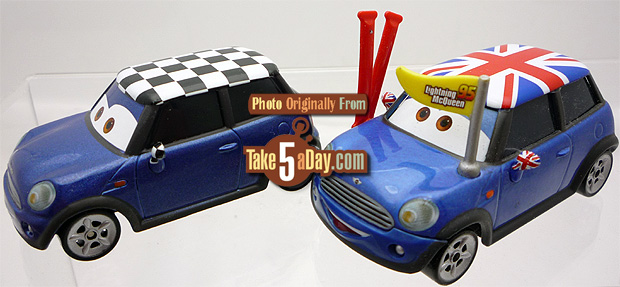 Becky Wheelin is nice but not as nice as McQueen's biggest fan … or is she the same but shorn of her thundersticks and flags?
The factory unauthorized sellers should have made multi flag versions of these Mini Coopers instead of the lame decaling of Lightning McQueen with laughable amateur designs.
She has the same license plate.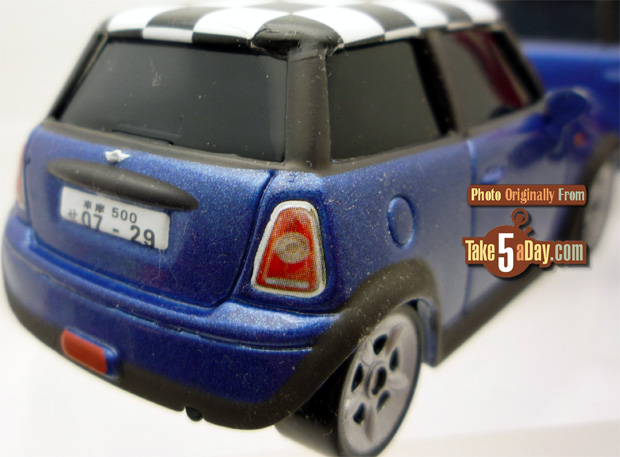 BTW, she's a see through – so don't hold her up to a light if you're a gentleman … too late for me.
Looks like she's had some rear post work … if you're planning on adding her to your collection, better get a CarFax.
You can see them on card in this post as well as info on Ultimate Chase CASE G.


metroxing

19 June 2012

Disney Pixar CARS 2, Mattel Disney Pixar Diecast CARS 2


15 Comments