Home
»
Disney Pixar CARS 2
,
Mattel Disney Pixar Diecast CARS 2
Mattel Disney Pixar CARS 2 Diecast: Case D Singles
Yes, I know they seem to have been released a while ago but UPS decided to take this carton on a country wide tour before arriving to me so as the old saying goes, don't count your chickens as they might hatch on a warm brown truck ride … as least I think that how it goes …
The case contains two brand new CARS – Victor H. and Vladimir Trunkov. It's hard to tell but Victor H is actually much bulkier than you think – he's actually wider than Fillmore. Both are nicely done. There's 3 in the case so if you don't want to hunt too hard – you can pick up the case – though there are Lightning's, Finn's and Francesco's in the case …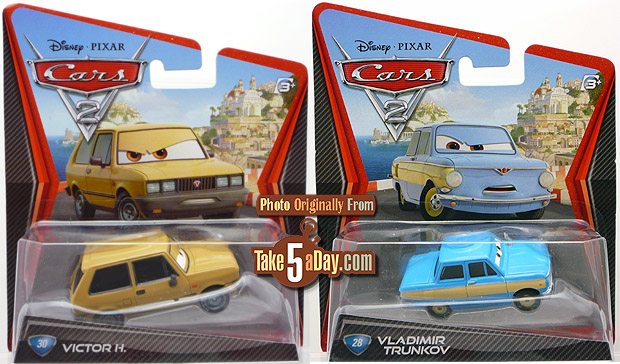 And presumably because CASE C did not sell very well, the CHASE Ramone is repeated …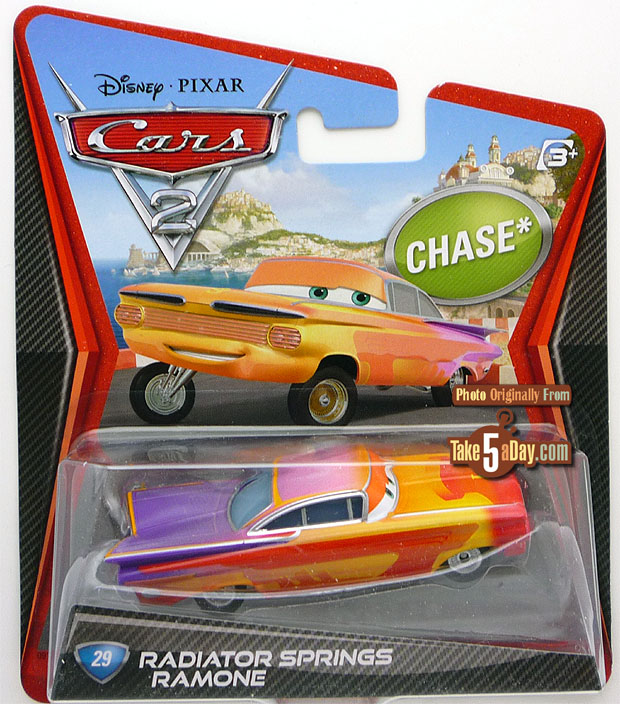 You get 2 of Radiator Springs Ramone.
And if you're a ultra completist and collecting all card variants, this is the first release of Race Team Sarge on the no side diecut cards. Note – this is the Sarge variant without the USA stencil.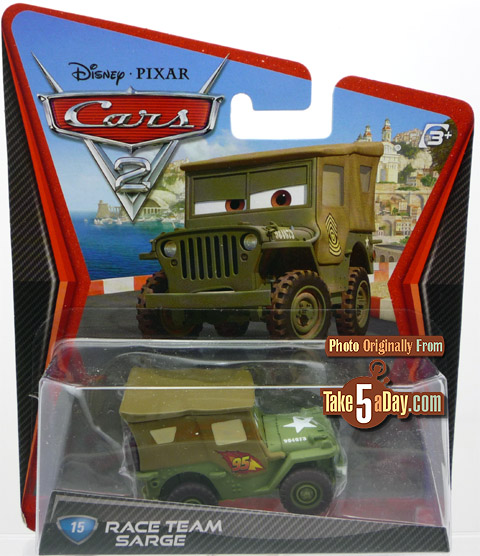 And yet another Rod Torque Redline variant – he's been released in CASE C on the no diecut card but this new release in CASE D is yet another variant.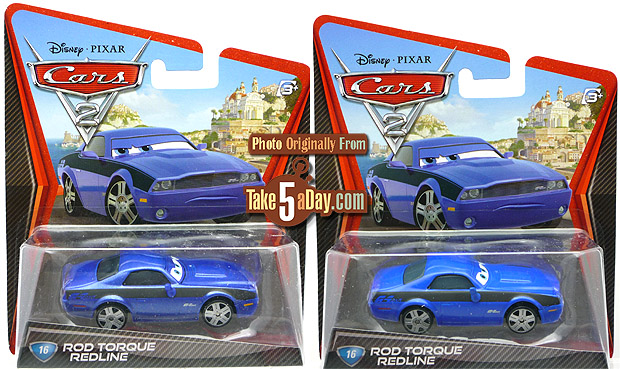 CASE C Rod on right, CASE D on the left.
But the whole Rod variant versions are kind of confusing so let's recap.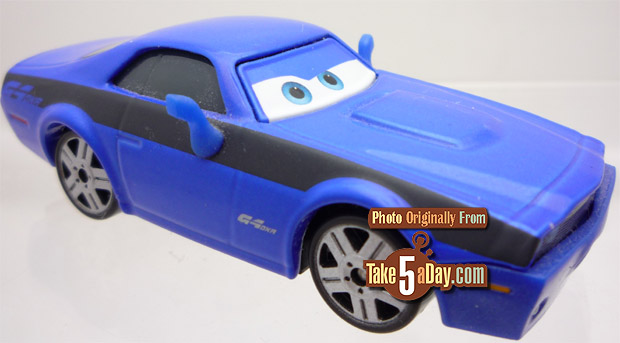 This was the first single release of Rod – Matte Blue, line around the windshield as if they're going to release a lenticular.
(there is also a slightly lighter color version of this which may not quite qualify as a real variant but you can decide in the photo at the end).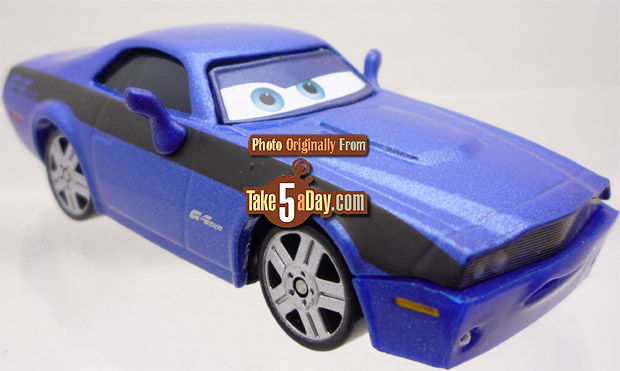 The box set variant featured a version of him with luminescent paint flakes, darker plastic mirrors.
And finally the latest version …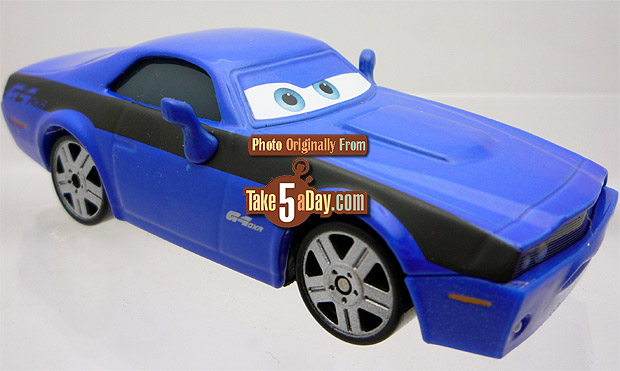 The windshield is now one piece to the body, The G4 OXR decal is a skoosh higher and the mirrors are darker than the other single release versions.

So, you can definitely count 2 versions of Rod that are different enough to be called a variant … the 4th – well, that's much more subtle … but probably – note the area on the windshield/eyebrows …

And of course, there's damaged Rod but that's an entirely different release.
And the latest two cardbacks now feature CARS on the back – not just names.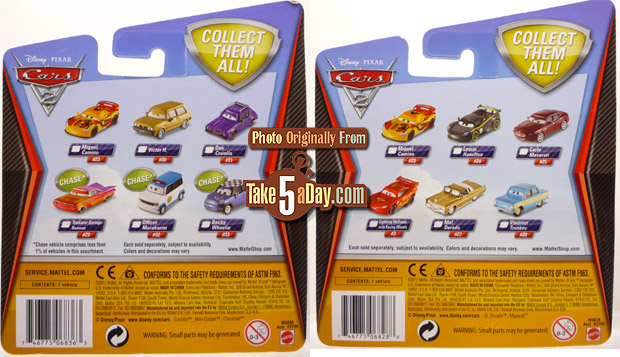 All the other CARS in this case are the same as previous releases – and even for ultra completist card collectors, they are repeat no-diecut cards from CASE B or C.
Thanks - ChildrensToyCloset – So, if you don't see these on the shelves at retail, check for them online.


metroxing

13 June 2012

Disney Pixar CARS 2, Mattel Disney Pixar Diecast CARS 2


14 Comments