Home
»
Disney Pixar CARS 2
,
Mattel Disney Pixar Diecast CARS 2
Mattel Disney Pixar CARS 2 Diecast: CARS Take Flight Autonaut Lightning & Mater
The first two Moon Mater "Toon" releases from the (now) CARS Take Flight series were covered yesterday – today the two new releases from the case.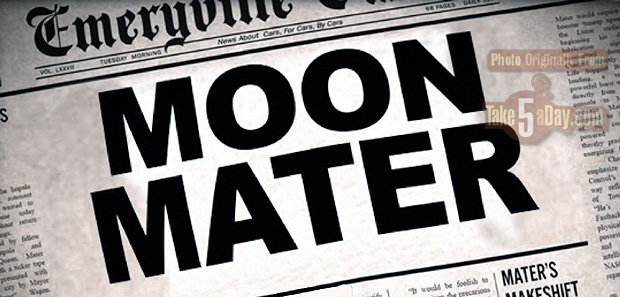 Autonaut Mater is very nice …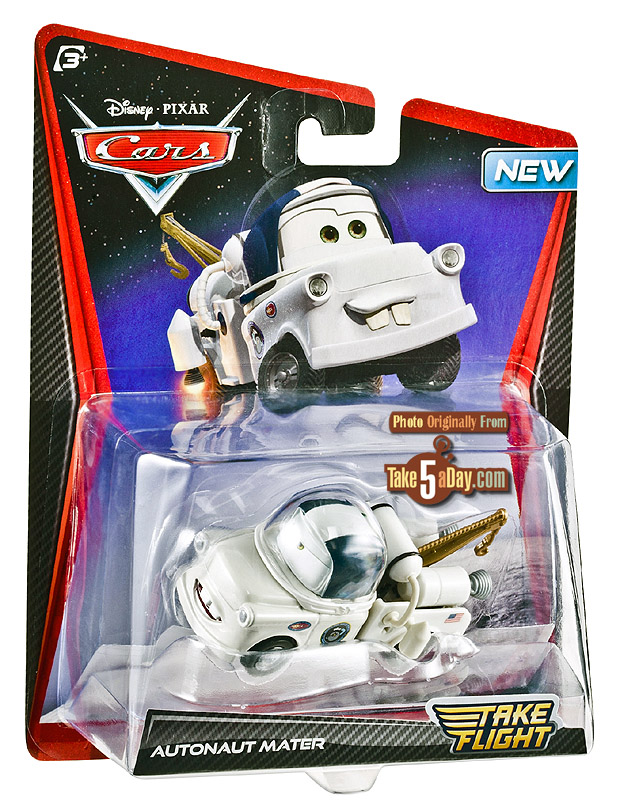 All the details from the short are on the diecast.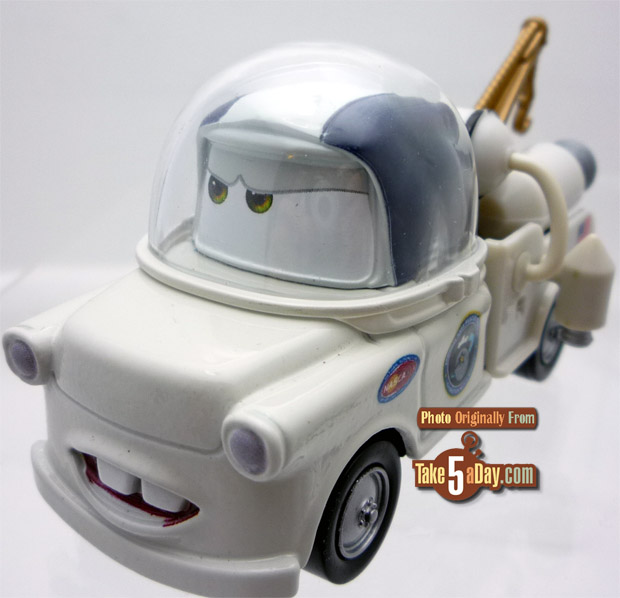 Also nice, his entire cab is diecast metal so no plastic face plate.
There is another version with lit side thruster flames coming.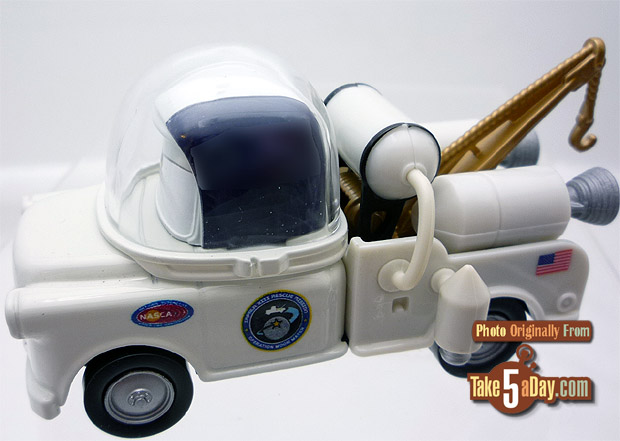 The Cal Arts reference.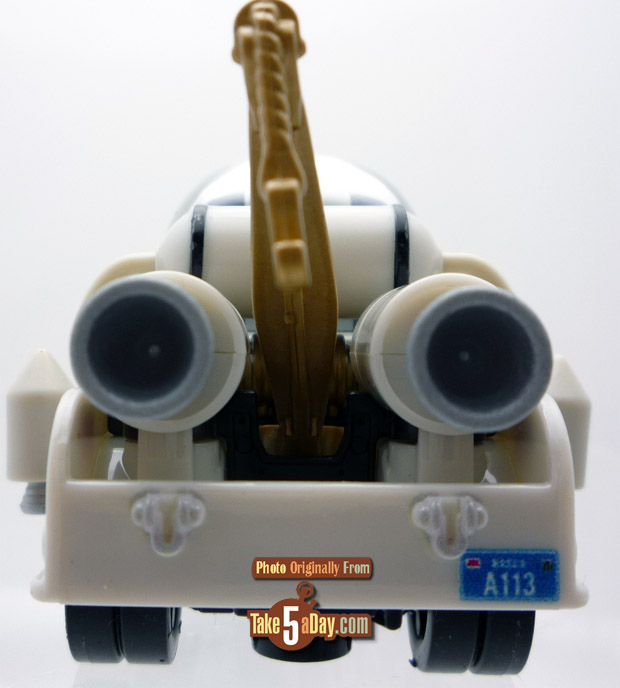 And the Autonaut Lightning McQueen.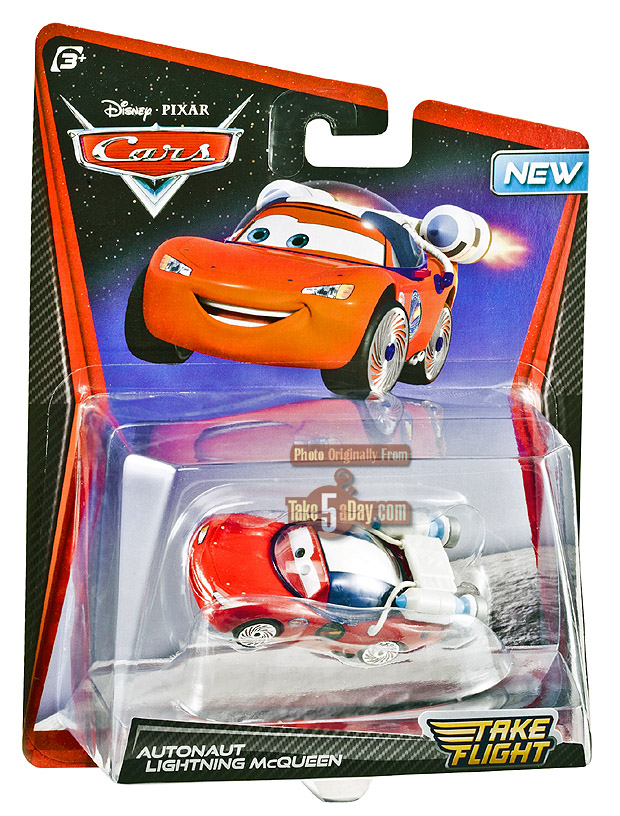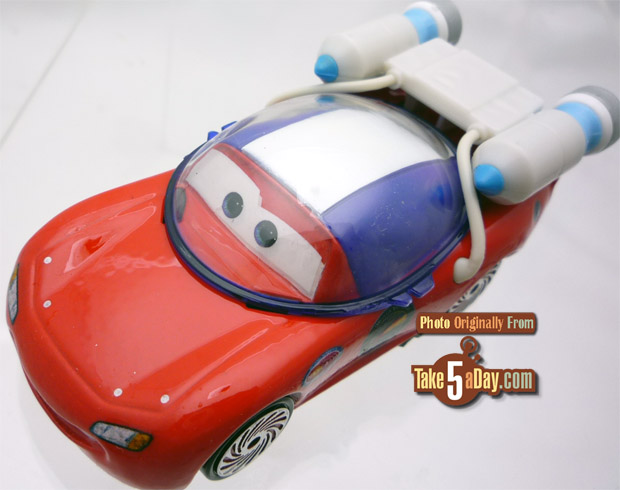 Also appropriately detailed on the accessories (glued on – not removeable as Mater's helmet is also glued on) and a 1-piece all metal body Lightning McQueen. The slide latch of the helmets are a nice touch – of course, non functional but still nice.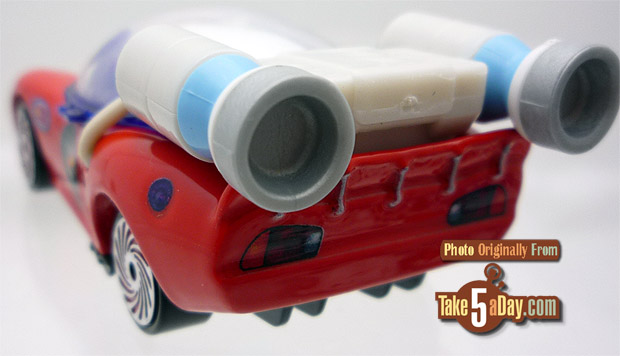 It is the CARS 2 body …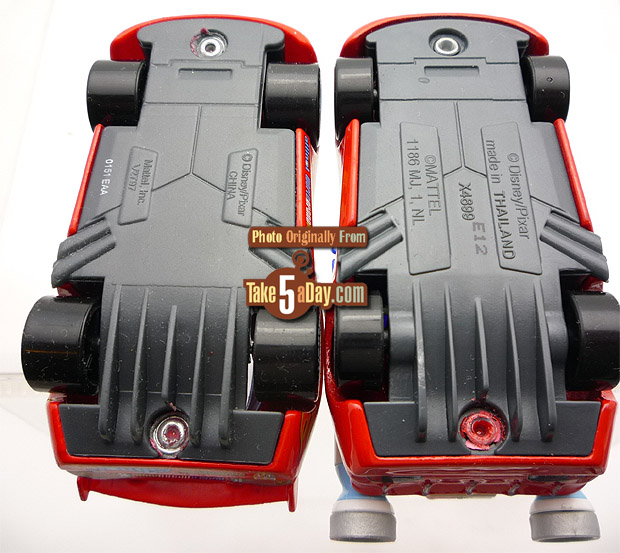 Though the clear coat on McQueen seems a little heavy … perhaps why the tampo decals are not the best. They appear a little dark and low res – whether that has to do with the clear coat or not is hard to say but it makes astronaut Autonaut LM tampo decals seem like a bootleg … contrast that with Mater's decals.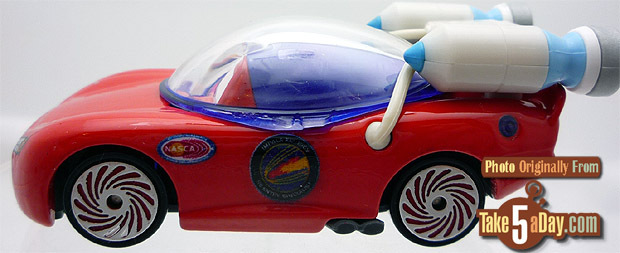 There is also a Burnt version coming.
So, are these actually out at Target or Walmart – has anyone seen them there?
If you can't find any on the shelves, be sure and check with Take5 advertisers – Rob's Palace of Disney CARS or ChildrensToyCloset.


metroxing

7 June 2012

Disney Pixar CARS 2, Mattel Disney Pixar Diecast CARS 2


8 Comments