Home
»
Disney Pixar CARS 2
,
Mattel Disney Pixar Diecast CARS 2
Kmart CARS Event In-Store Day: When Will Stores Know?
Many people have reported that calling and asking their local Kmart store about their particpation in the next Kmart CARS Event Day (June 16, 2012 – 9 AM) actually ends up with them feeling less informed than they started with.
Just be patient – wait a few more days before calling back. They will need to get the memo, the giant sign and/or the CARS to arrive before they commit to giving out any info. But note, the stores that have responded have confirmed the 9 AM start time though of course, it would not stun me if on the 16th, some stores insisted on starting at 11 AM.
This is actually pretty much business as usual.
Kmart has some other problems to deal with …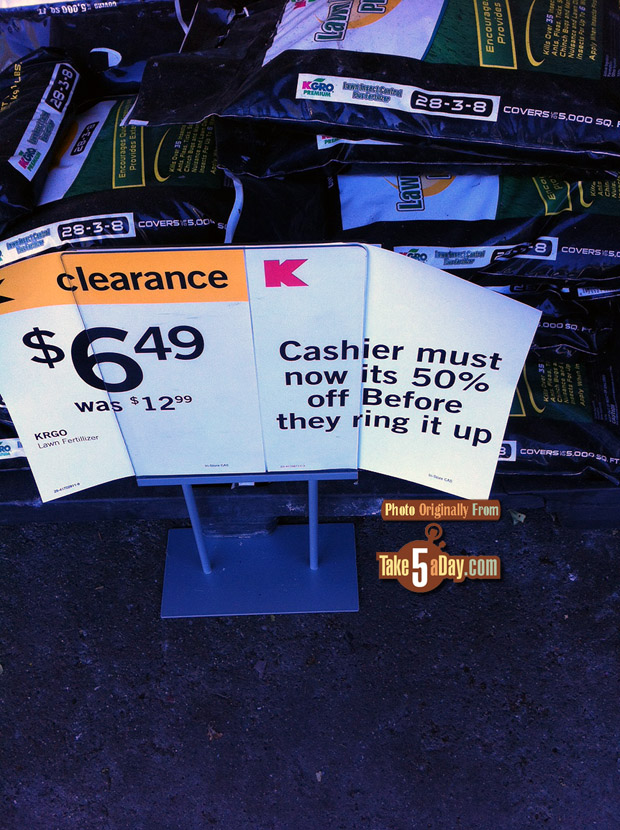 Such as a clearance that is not in the system but now you must know to tell the cashier. Or know you must now cashier to tell.
Hopefully the register is in better English/binary working order … though technically our numbering system is Hindu-Arabic (you can try that tidbit fact out on your Kmart cashier – hilarity will ensue).
Or as John in MO discovered, you can't even price match at the same Kmart.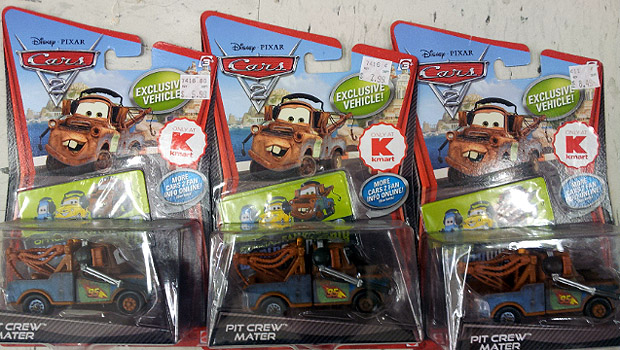 Collect them all.
But it's good to know that Kmart still carries products with labels literally designed in 1949 … or maybe it's just been on the shelf that long.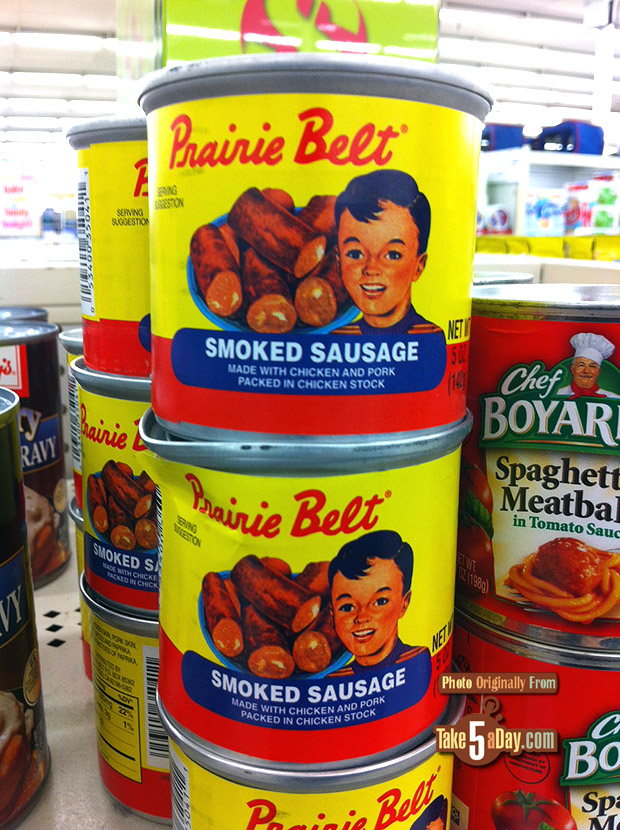 So, if you've been in a coma or traveled from 60 years ago, you can still have a tasty snack from Prairie Belt as you remembered exactly from whence you came.
And remember it's 1949, no snarky jokes or comments jokes about smoked or sausages – mainly because the internet hasn't been invented yet. But if you type it on an index card with your Remington, put it in an envelope with a $.03 first class stamp, we will post it in the December issue.


metroxing

4 June 2012

Disney Pixar CARS 2, Mattel Disney Pixar Diecast CARS 2


16 Comments