Home
»
Disney Pixar
,
Disney Pixar CARS 2
,
Mattel Disney Pixar CARS
,
Mattel Disney Pixar Diecast CARS 2
Mattel Disney Pixar CARS Diecast: 3-Packs Now More CARS 1
The mystery direction of the Toys R Us exclusive 3-packs look to be pointed in another direction …
When last we heard, the 3-packs from CARS 2 was moved under the TRU exclusive heading.
So, naturally, the question was whether the latest listed 3-packs would ever make it out but some new actions/in-actions have change things some more.
First the "regular mainline" deluxe/oversized CARS are on hold. The reason for that was that was supposed to be some coordinated action release pattern of the deluxe-oversized releases with the 3-packs. For instance, the plan was that Muggsy, the henchman Pitty would get one release on a deluxe card and only one in the next case but then he would be available in a 3-pack. So, if you missed the oversize card release, you were forced to spend more money on the 3-pack. A Matty bwhahahaha plan … only you need to actually coordinate your release – otherwise, it's like robbing the bank, running out and the getaway car is already halfway down the block – d'oh – missed it by that much.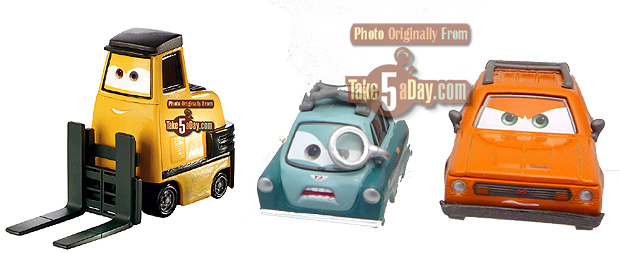 Now, you take away the 3-packs, it's kind of super-expensive to produce and include ONE Muggsy in ONE oversized case … so it's back to the deluxe oversized drawing board.
That's why they are on hold for now and it's going to be a while before we see the next oversized deluxe case.
So, what are the TRU 3-packs coming in November?
CARS 1 3-packs.
Now, there's not much info listed BUT Lightning McQueen is NOT listed as a single release anymore in the "Return of CARS 1 (to TRU only)," list.
The evidence points to that Lightning will come in a 3-pack ONLY at re-launch.
While there's no actual proof (aka: actual listing of new 3-packs), they are listed in the same release period and clearly, they are not going to bring back CARS 1 without Lightning being available in some form – so why not include in a 3-pack to make a little more?
Matty: bwahahahaha or is it moiwahahahaha?
So, if you want Lightning, he comes with two other CARS 1 re-release that are most likely available as singles already. Or since Guido & Luigi are not on the singles list, they could simply bring this one back.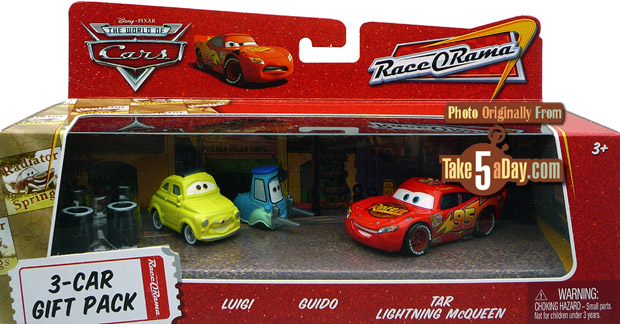 Er, collect them all?
Here's the original singles list of returning CARS 1 CARS …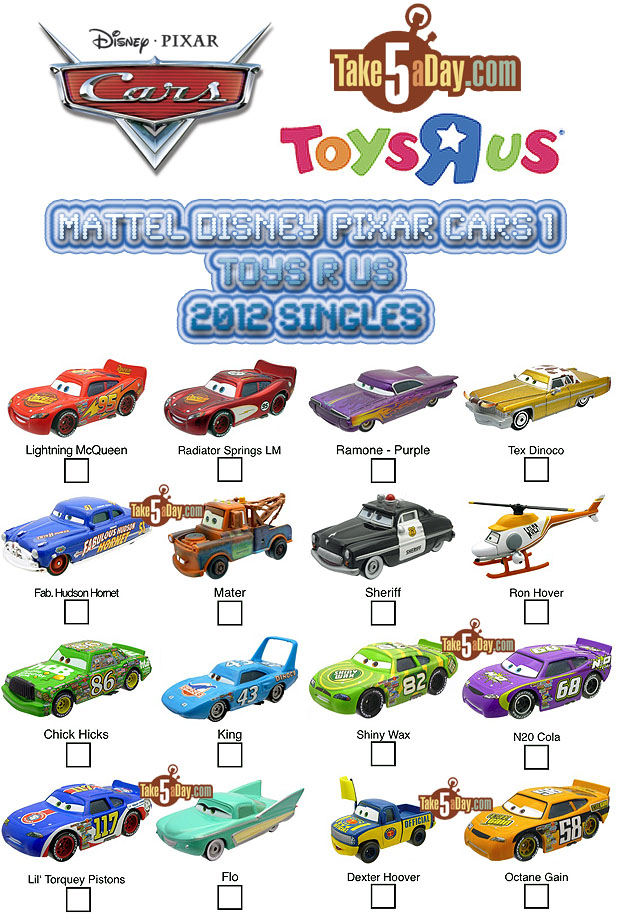 So Sally, Sarge & Fillmore in the other 3-pack?
There is also a 10-pack … it might be too much to hope for the return of Lizzie but I guess for $49.99, they can include Lizzie?


metroxing

26 May 2012

Disney Pixar, Disney Pixar CARS 2, Mattel Disney Pixar CARS, Mattel Disney Pixar Diecast CARS 2


11 Comments