Home
»
Disney Pixar CARS 2
,
Mattel Disney Pixar Diecast CARS 2
Mattel Disney Pixar CARS 2 Diecasts: Singles Case D On a Truck
Rob (My 6 Kids) says it's on a truck headed toward him.
Here's what was originally listed as to the case.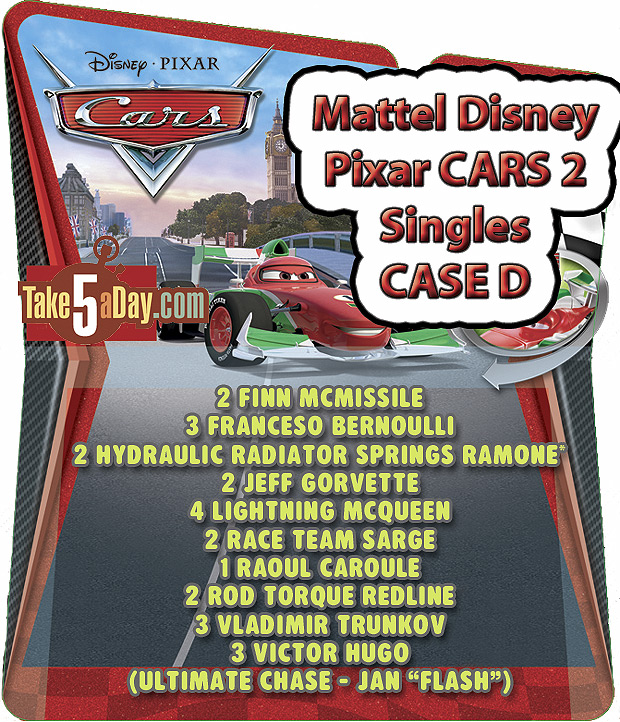 After all this time (originally scheduled for February, then March, then April and now apparently arriving in May), there are only three things we can be certain of.
A) It will come in a cardboard box.
B) It will contain 24 CARS.
C) You will get a few free pieces of tissue paper.
There are one other thing we can probably count on:
D) It seems likely that we will get Vladimir Trunkov and Victor Hugo as the new releases in the case (as the international cards are out).
E) The 2 Finn McMissiles won't sell very fast.
There are many unknowns though:
1) Will Rob stare at it for minutes on end, finally summoning long term memory in remembering what he's looking at?
2) Will it still be the Porto Corso card design and not the London design (as the international cards are out).
3) Will the sides be a straight cut card or angled?
4) Will the CHASE CAR match the international case? Becky Wheelin – the Airport Mini Cooper versus the originally announced Radiator Springs "Hydraulic" Ramone?
5) Will Walmart actually stock this case?
6) Will some cases contain the Ultimate Chase, Jan Flash Nielsen?
7) Does the rest of the case match the list above?
These questions and many more will be answered as soon as Batgirl unties me.
Vladimir Trunkov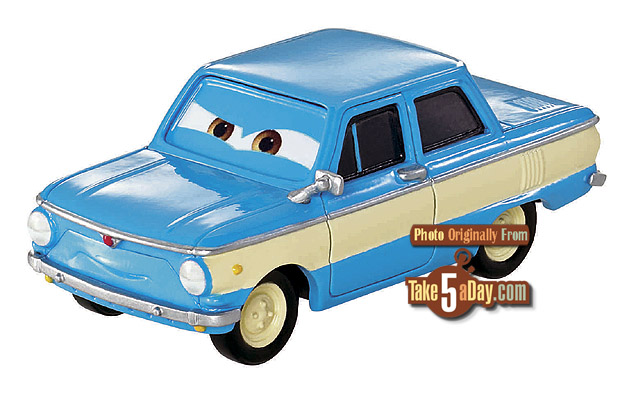 And Victor Hugo …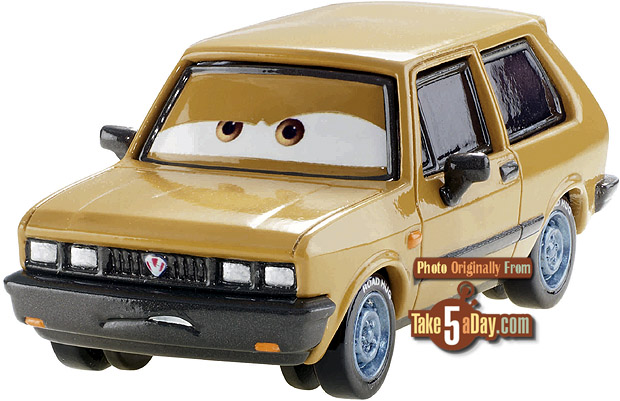 metroxing

5 May 2012

Disney Pixar CARS 2, Mattel Disney Pixar Diecast CARS 2


12 Comments