Home
»
Retail
Amazon the River Versus Amazon the Shipping Warehouse
I can see for miles and miles and miles and …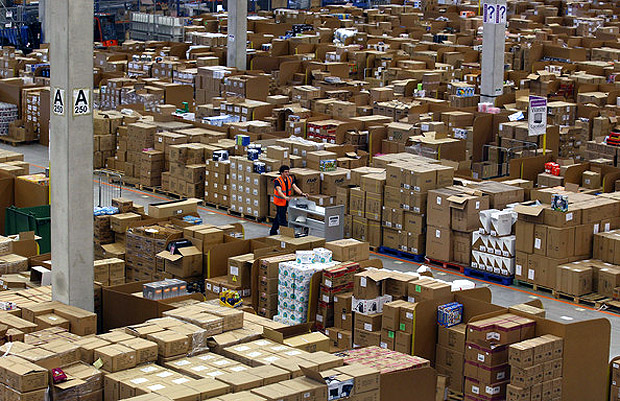 Those purple banded boxes are toys … but of course, anyone who has been collecting CARS since 2006 pretty much has a room in the house that looks like this.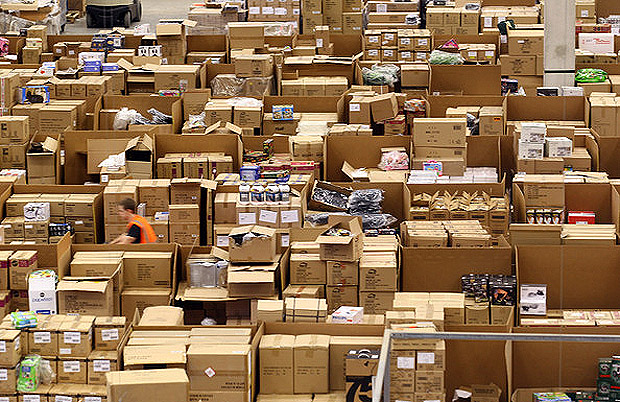 Of course, this is how you can order anything from gum to a 200-lb safe shipped overnight for $3.99. Though if you want a 200 lb anvil, you do have to pay for shipping. You can get a 9-lb anvil with free shipping. And if you buy this $120k sapphire through our affiliate link, we'll throw in a free Apple CAR for you as a personal thanks.

Or really, that offer is good for any item on this page - some as low as $110k.

Major appliances delivered right to your doorstep! (free shipping on many).
Or no reason to leave the house once the temperature drops below 68 degrees – not only do they sell most foods, you can even set up auto re-orders that save you money and effort. You do have to open your front door and bend down to pick the boxes so that's the downside …

You can check out more photos at Zimbio.com.