Home
»
Disney Pixar
,
Disney Pixar CARS 2
,
Mattel Disney Pixar Diecast CARS 2
Mattel Disney Pixar Diecast CARS 2: McQueen (is) Alive!
Lightning McQueen Alive is a small scale 1:55 sized micro-chipped Lightning that literally walks (drives around) and talks with moving lips!
(Press Release portions in italics)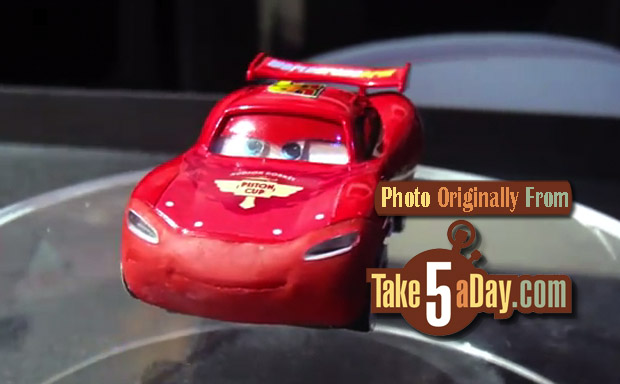 "Fans will be in awe to see Lightning McQueen's big personality captured in a small package as he drives around by himself – both forward and backward and in complete 360s, moves his eyes, shrugs his shoulders and moves his life-like mouth to speak signature phrases voiced by actor Owen Wilson."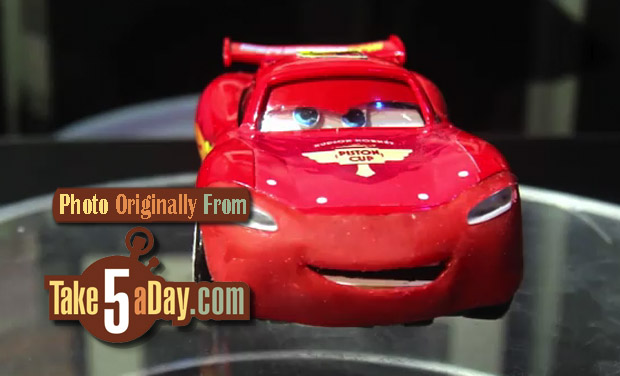 " … utilize touch sensors and cutting-edge micro technology to capture the look, sound, moves and animated personality of everyone's favorite red racer with never-before-seen features in a 1:55 scale car."
Technology Includes:
3 Micro Motors
1 — used for the life-like, moving MOUTH
1 — used for SHOULDER & EYE movement
1 — used for DRIVING: including forward, reverse, turning.
Cell Phone Speakers and Amplifier for amazing sound
Integrated Touch Sensors for user interaction
Rechargeable, Lithium Polymer Battery
Charging Stand
His high-power micro motors drive forward, reverse and full 360° turns. McQueen Alive also moves his eyes, shrugs his shoulders and speaks with an incredibly lifelike moving mouth. Capture all the on-screen magic as Lightning McQueen Alive says over 40 signature phrases, squeals his tires and interacts with you. When Lightning McQueen needs to refuel after a long day's play, simply place him back on the included gas station charger to refresh his batteries.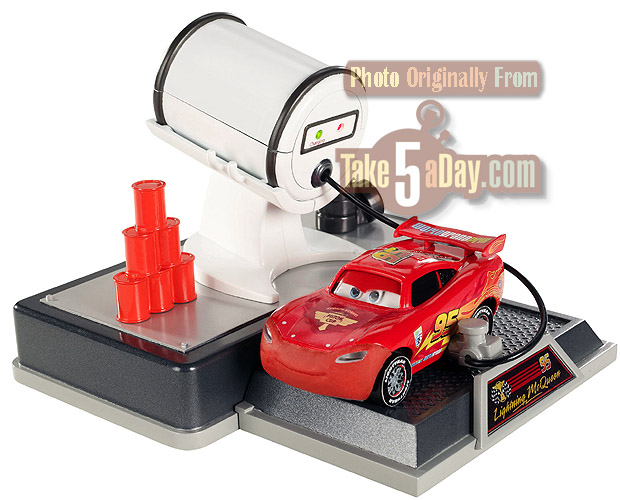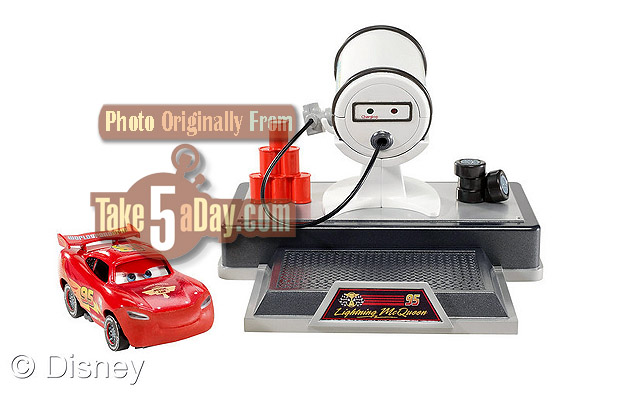 "The first Cars film has been a phenomenon because kids love the characters and racing. Cars 2 not only has great racing, but it also has a spy twist that is pure toy bliss," said Vince Klaseus, senior vice president of Global Toys, Disney Consumer Products.  "Cars 2 is our largest toy line yet with more 300 new toys and it offers something for everyone – we have cars that can be dramatically customized in wild and expressive ways, cars that transform and even cars that climb walls."
There is a preview YouTube video of it in action – at the end you see its scale compared to the large Finn McMissile unveiled this morning along with the giant action Spy Mater …
(or check out all the CARS 2 You Tube videos at our FAVORITES page).
It is available for pre-order at MattyCollector – $59.99 – shipping October 10, 2011.
What do you think?
Pre-ordering? Waiting?


metroxing

14 February 2011

Disney Pixar, Disney Pixar CARS 2, Mattel Disney Pixar Diecast CARS 2


14 Comments