Home
»
Mattel Disney Pixar CARS
,
Retail
Mattel Disney Pixar Diecast CARS: Kmart CARS Day Later Today?
DO I HAVE YOUR ATTENTION WITH THAT HEADLINE? 

Yes, the Kmart CARS Day is scheduled for 10-23-2010 – NEXT SATURDAY at 11:00 AM your local time …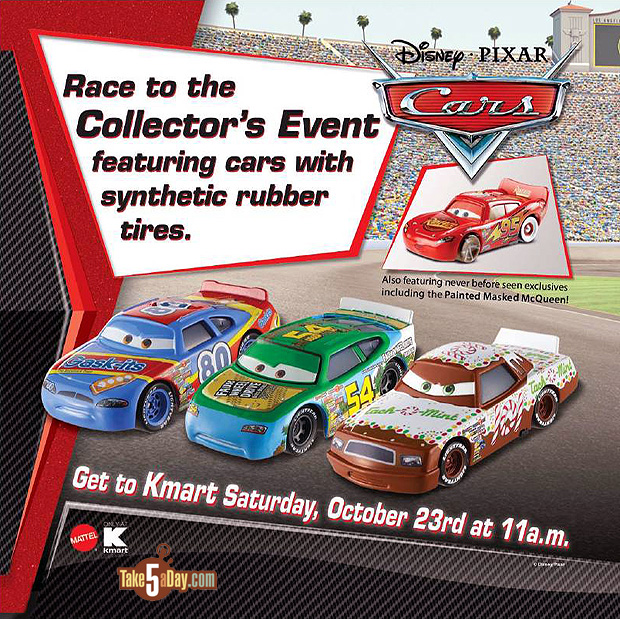 But some stores got cases have a giant snipe sticker that reads HOLD FOR CARS EVENT 10-16-2010*
(This is a PHOTOSHOP FAKE PHOTO but you get the idea) …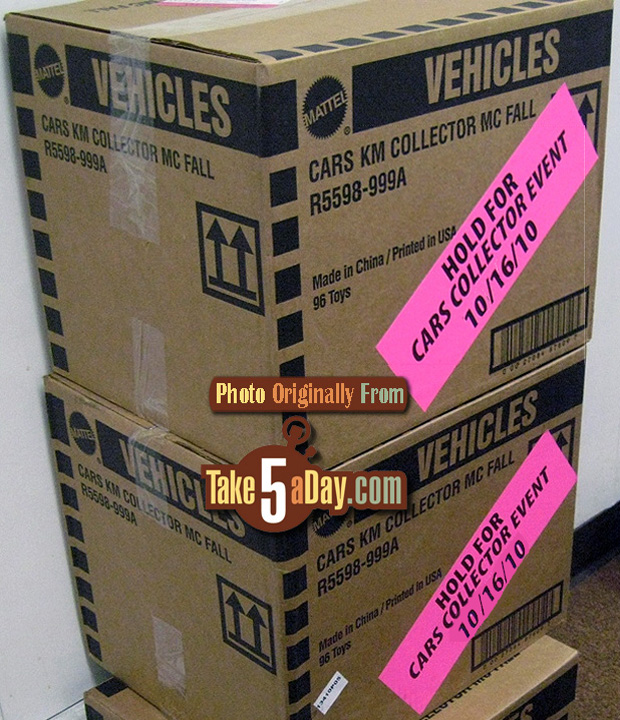 "Because at one point the date was supposed to be 10.16.2010.
So, HEADS UP … like in little league, the Kmart CARS Event ball might not hit when you least expect it or in a body part you like but is it remotely possible?
Maybe?
is it remotely possible YOUR KMART back room guy sees the sticker and sets up at 11:00 TODAY at 11:00 AM?
????
Sure, the giant *** poster says 10.23.2010 but that's at the FRONT of the store while the giant *** sticker says 10.16.2010 … so I'm not saying it's gonna happen but will the guy just roll it out at 11:00 and finding no one in toys, just leave it out?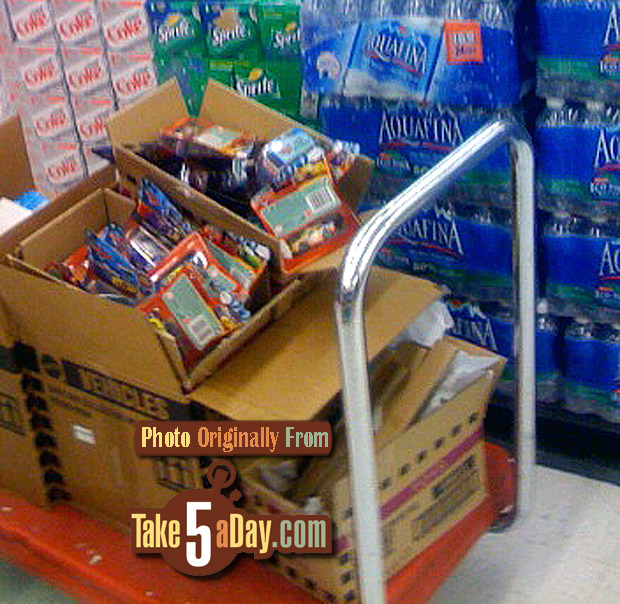 Sure, unlikely but just saying IT COULD HAPPEN.
So, if you're the paranoid type, you might call ahead and double check or stroll in later today at 11:00 AM … of course, stores that do this will face a riot next week.
I'm not saying it's going to happen but just raising the flag that your Kmart might decide today is the Kmart CARS Day Event Day or it might go off without a hitch next week.
It's never dull.
I won't be able to check out my Kmart's until later this afternoon so clock in, check in and let me know if your Kmart decided today was as good as the 23rd.
Or yes, if you're a heartless ********************, you can rush in and talk the guy into having the event today because that's what the sticker says … but you better be buying a lot for kids and selling at a discount otherwise you will gets cutsies to ________.
It's never dull.


metroxing

16 October 2010

Mattel Disney Pixar CARS, Retail


39 Comments