Home
»
Mattel Disney Pixar CARS
Mattel Disney Pixar Diecast CARS: SDCC CARS Roundup
Clearly, as we ease into the right lane of CARS: TO, it was not too surprising to not see a lot of new CARS at SDCC – one reason there was no real rush to post anything as nearly every CARS shown at at SDCC was already featured on TakeFive earlier this year at one time or another. (Just remember to read the website everyday

  … for instance, you might've missed the great gold bullion giveaway.*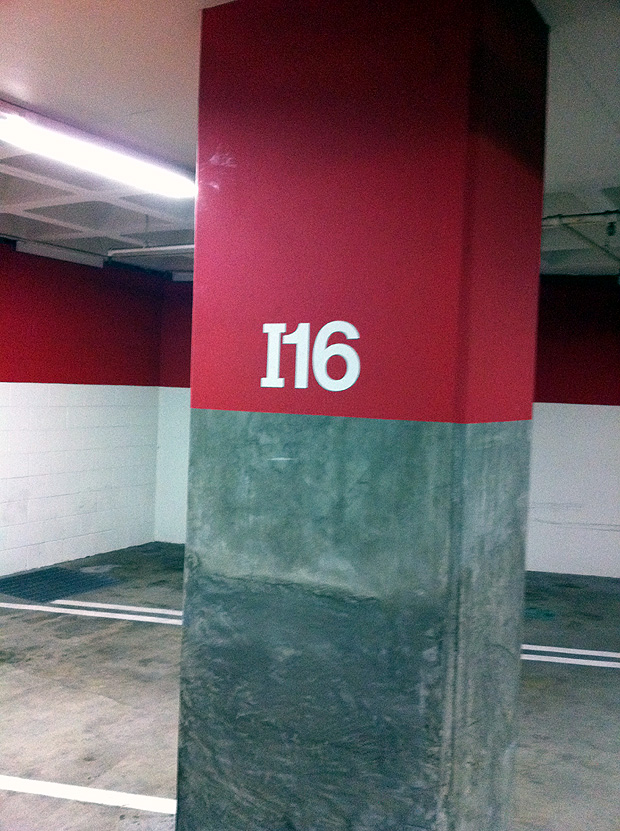 Here's my parking spot so in case I get disoriented … and of course, when I get audited … this proves it was a business expense ALL OF IT …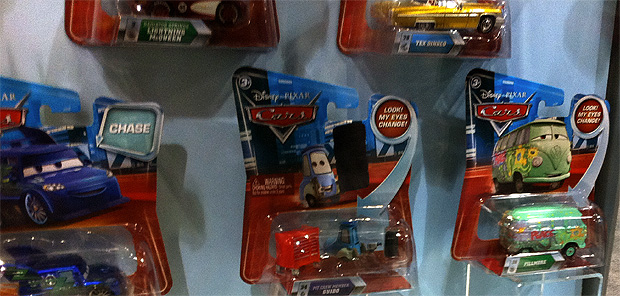 These were in the display – is that all you wanted to see? I'm done. See ya …
Okay, I did take a few more photos …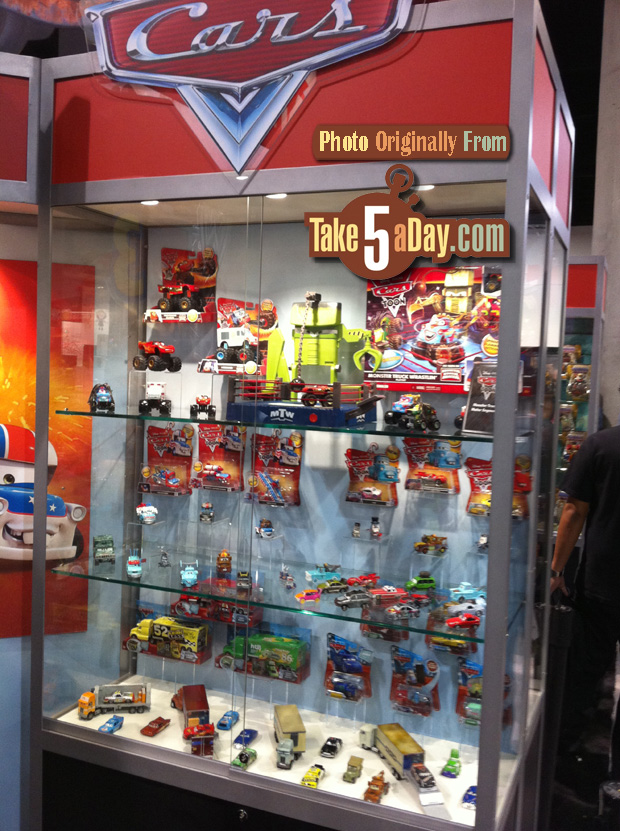 Yea, this was it for CARS 2010 …
The top row wrestling CARS you have seen a dozen times already …
But starting with row 2 left to right …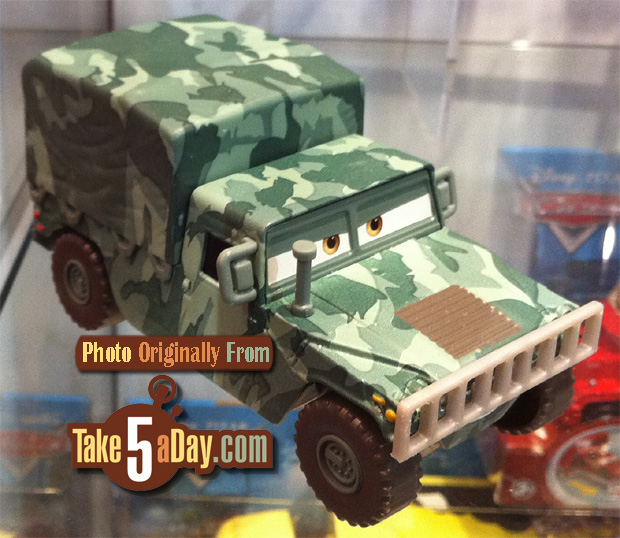 The Military Hummer from UFO Mater is pretty cool – I sense this one will not ever be on the shelf for long …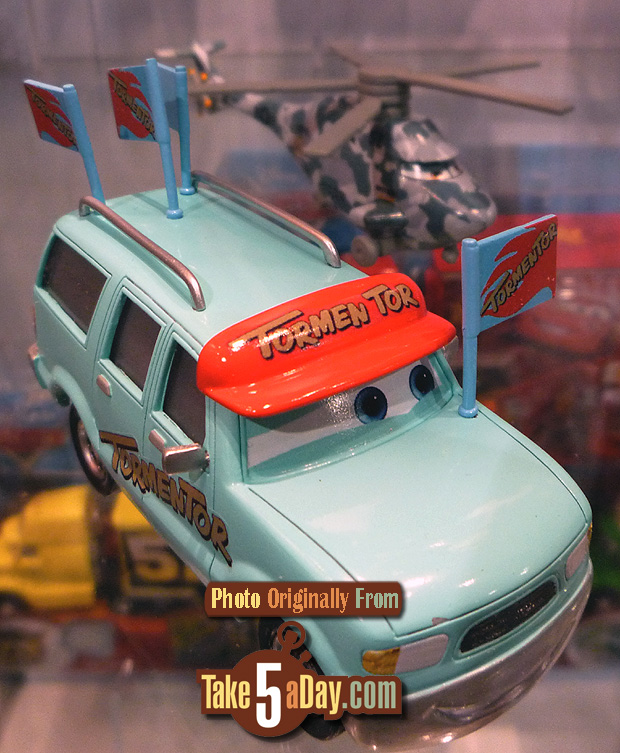 Mater's Biggest Fan from Wrestling Mater & the Mater UFO Copter … both part of the Toon megasize lineup.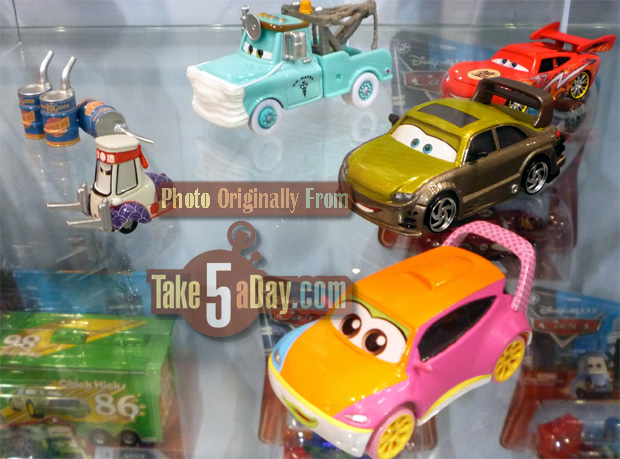 Clearly the "Event" group setup the booth as they had no clue what went with what … the Samurai Pitty's (Teki & Paki) are not grouped together … that is variant Cho in the front, variant Otto, Dr. mater with mask down and Clean Dragon McQueen.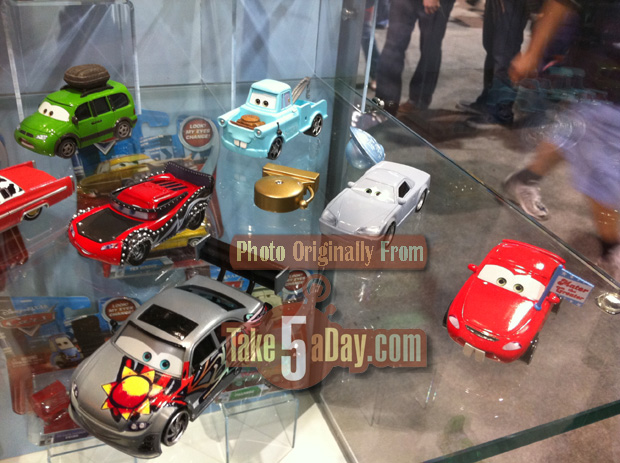 That's Otto, Heavy Metal McQueen, Tex Dinoco as Promoter (Heavy Metal Mater), Kabuto "Stock," Mater's Biggest Fan (from Mater the Greater) and Final Tokyo Mater … again, they were sure what to do with the Bell or the UFO so they just slapped it in there.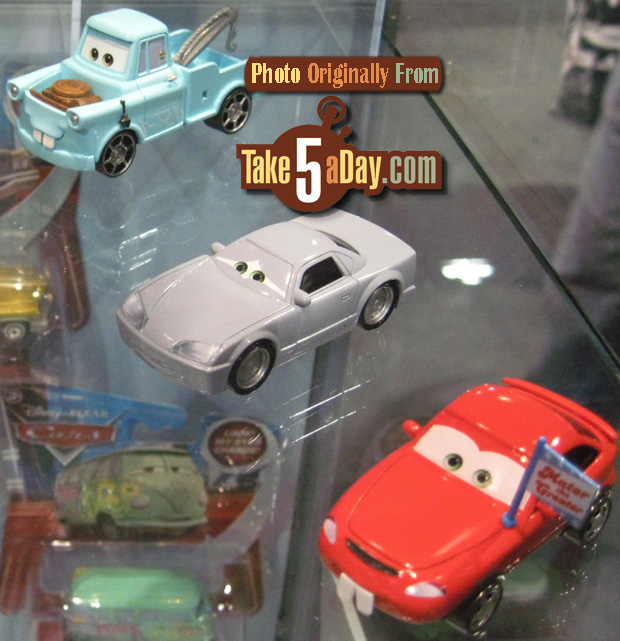 And on the mid shelf in between …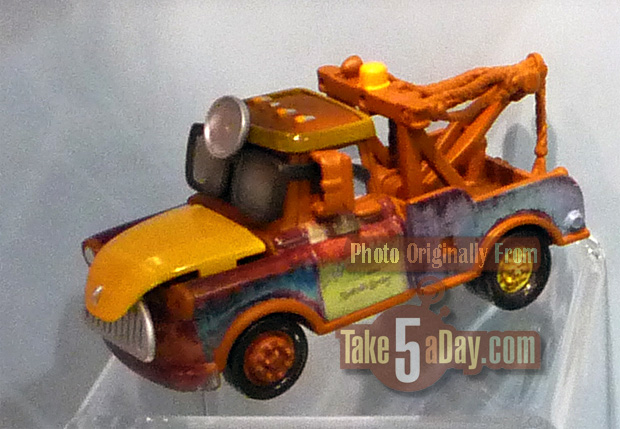 I think they are just calling Dr. Mater in Disguise since no one would understand what the other name is …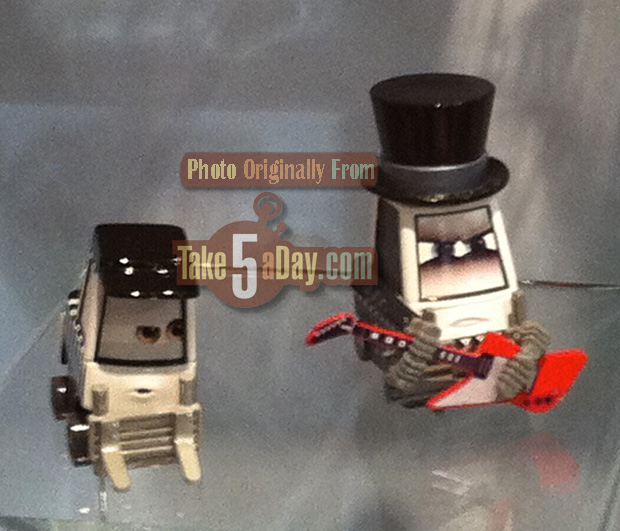 That is the REF Pitty from Wrestling Mater – you'll notice he's eyeing his "bell" across on the other side of the display …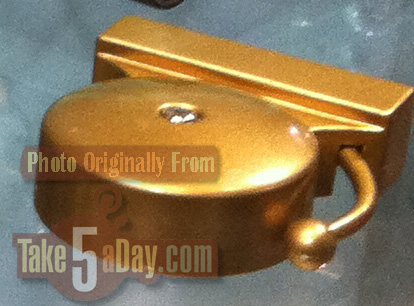 The interesting thing is the bell looks complicated – does it actually make a sound? Humm?
And the other Pitty's were also split up incorrectly … hey, Pitty's are confusing …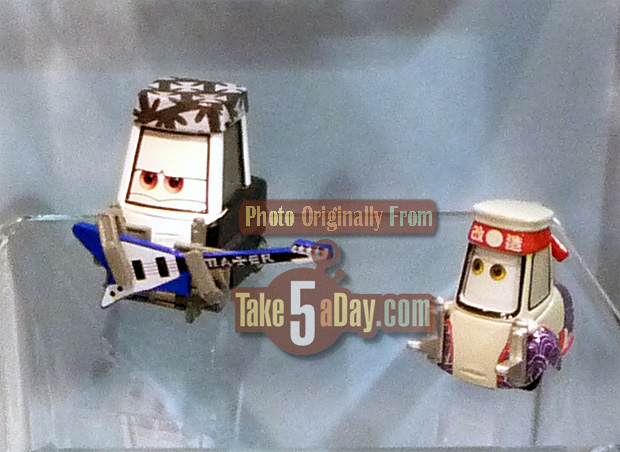 The only real mystery car is this one … presumably he's Mater's #1 Fan (Heavy Metal Mater) – not listed with the singles so maybe's he's part of the 4-pack? Yes, the 4-packs are still listed … maybe a Target exclusive now?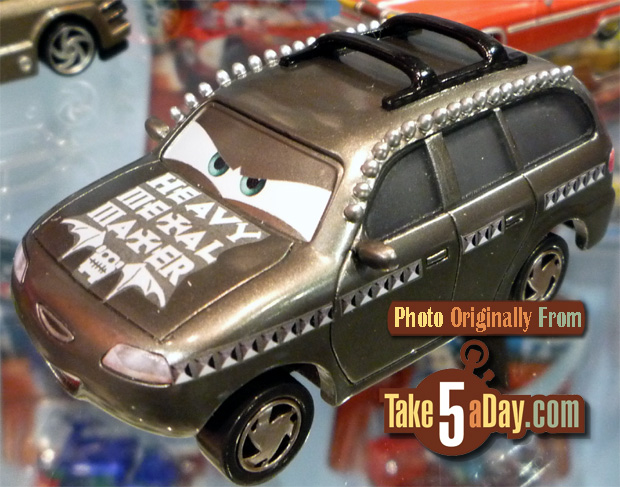 And the Haulers …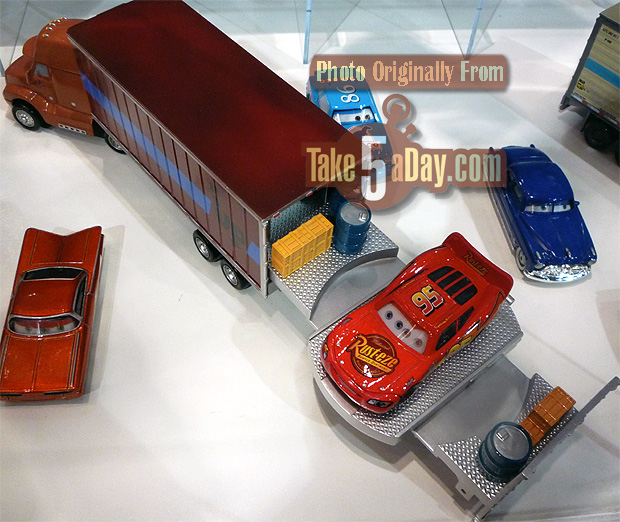 Since Juan Valdez has been covered a bunch of times, here's Oliver Lightload and NO he will not actually come with a turntable – this was an old prototype – as of now, he will be coming as a normal pullout …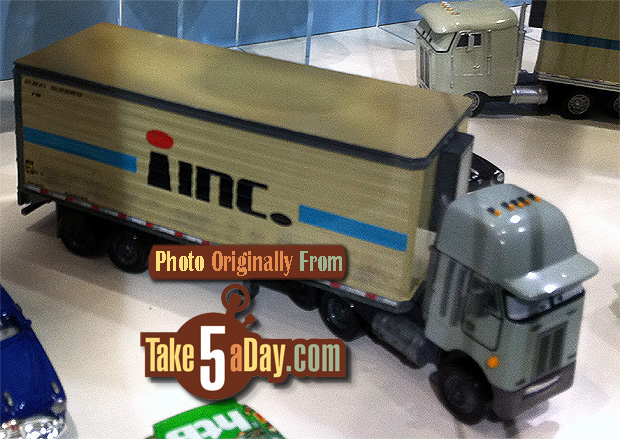 Chet Boxkaar sporting the INCREDIBLES logo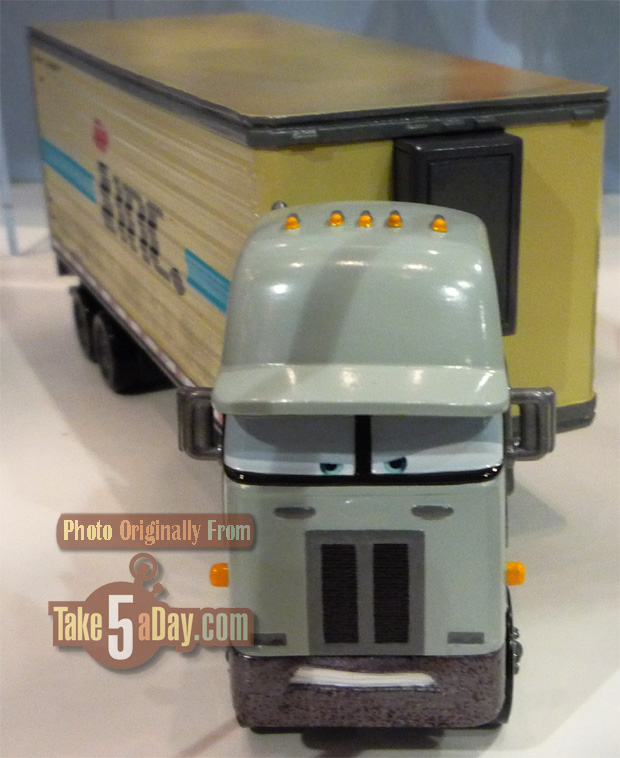 And Ben Crankleshaft with I believe another prototype design back not actually used in production …
As for the haulers, yep, they are coming back – looks like they took the summer off and will be back for the fall Toy reset … though whether your retailer actually orders any is another question …
There is one other mystery Mater … there are TWO additional shorts coming before year's end …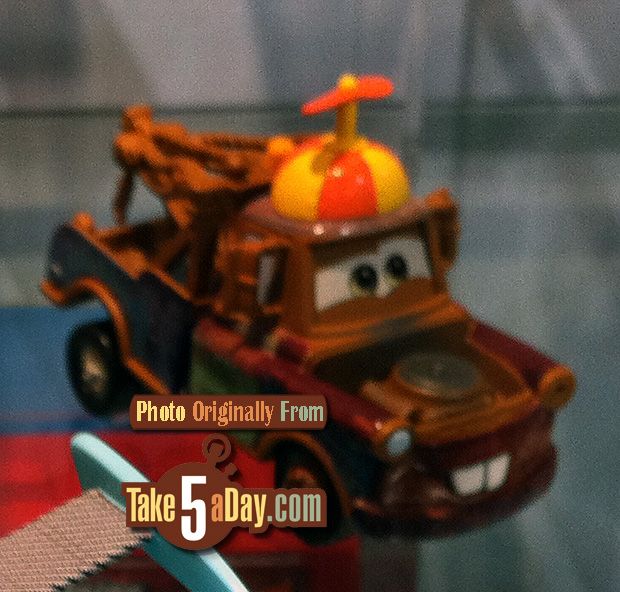 * Yea, on April 1 …

… or in marketing speak, our info is LIKE and ALMOST as good as gold, right? Right? Anyone?
Some photos from Kevin NascarBronco – thanks!


metroxing

26 July 2010

Mattel Disney Pixar CARS


33 Comments