Home
»
Mattel Disney Pixar CARS
Mattel Disney Pixar Diecast CARS: Target 4-Pack & Hauler SALE!
The 4-pack racers and the Haulers are on sale for $9.99 starting today and running until next Saturday night (Sunday is Easter). Thanks for the heads up, "Boston Scoot."
AND the Pit Crew sets are another $1 off from $15.99 this week to $14.99).
While the Pitty & racers are exclusive to Target, Walmart will price match on the haulers at $9.99!
Humm, sounds and feels like the Post-Easter reset is on its way

Maybe time for NEW haulers, NEW 4-packs and NEW Pit Crew Sets … here's hoping …
Other than the first 4-pack release with Revolting which you are very unlikely to still find on the shelf, you will find a variety of the others below – some have been released twice in different packaging …

It seems the Fiber Fuel & Trunk Fresh ones above are no longer listed so they might be retired … or just 'resting' to return later?
The next ones scheduled are … maybe we'll start seeing them in a few weeks after the Easter reset?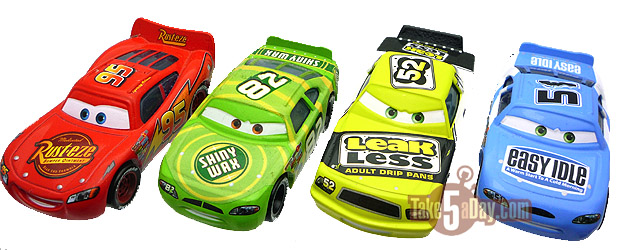 And …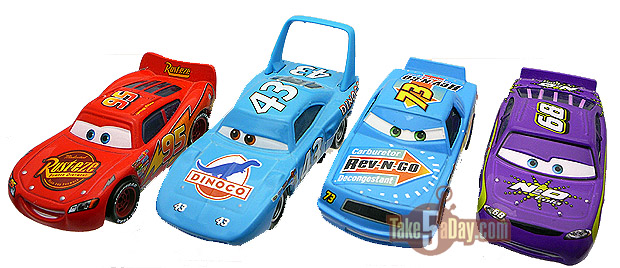 And …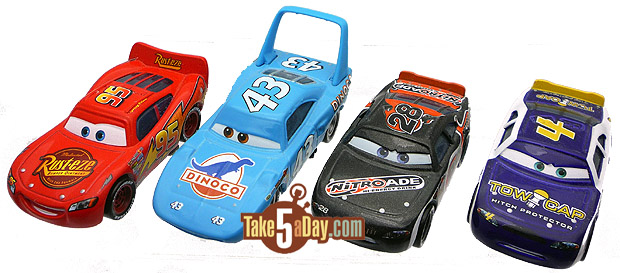 And it's probably safe to presume the original 4-pack Piston Cup racer is retired as Re-Volting is now bundled in this set …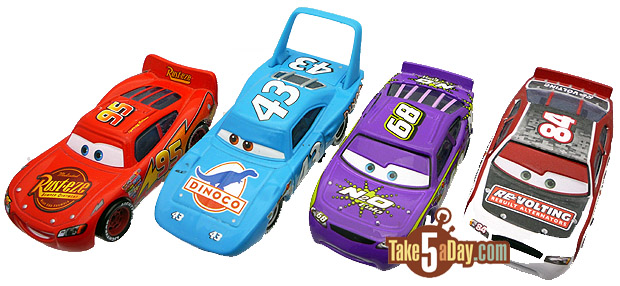 The Pit Crew NEXT post needs updating but the info is still all correct.
The Haulers NEXT post is here.


metroxing

28 March 2010

Mattel Disney Pixar CARS


16 Comments