Home
»
Uncategorized
Disney Pixar CARS: WorldofCars.com Zooming Out of Beta
WorldofCARS.com is still in Beta but about to go REAL LIVE real soon …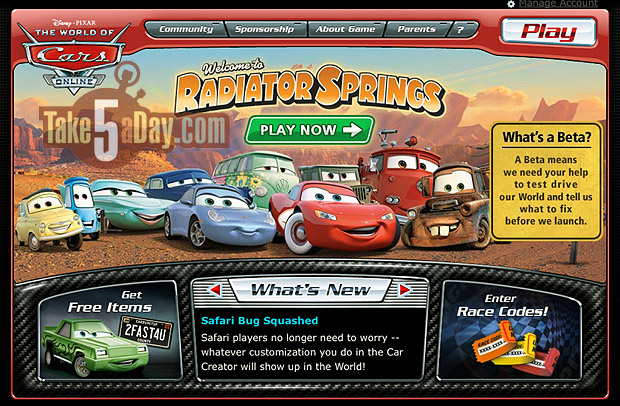 For those unfamiliar, you can check out our original post or simply read the official FACT SHEET …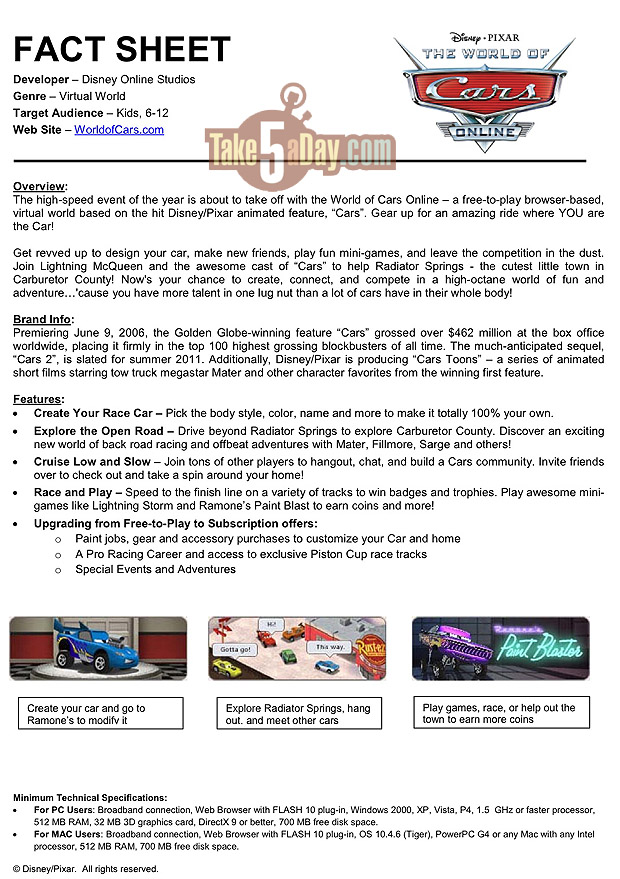 And some new & old screenshots …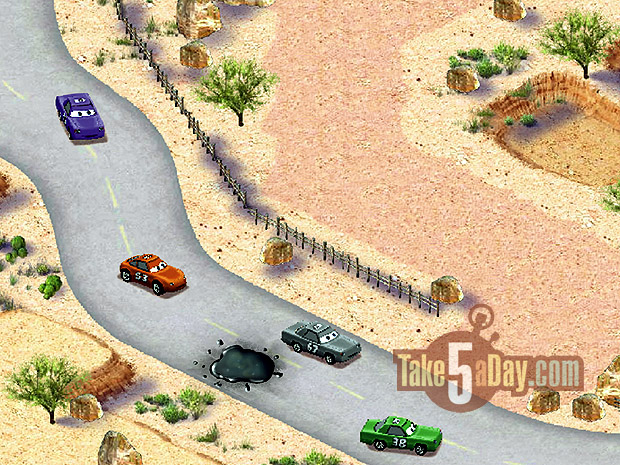 Oil Road Apple!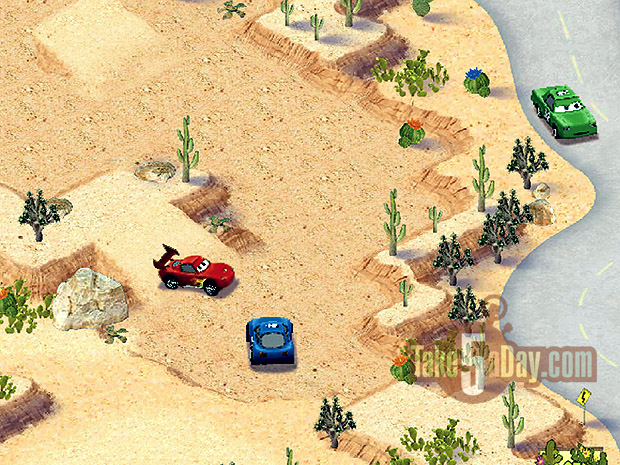 I'm not supposed to be Dragon McQueen here …
Snot Rod, you look different …
There are also some mini games …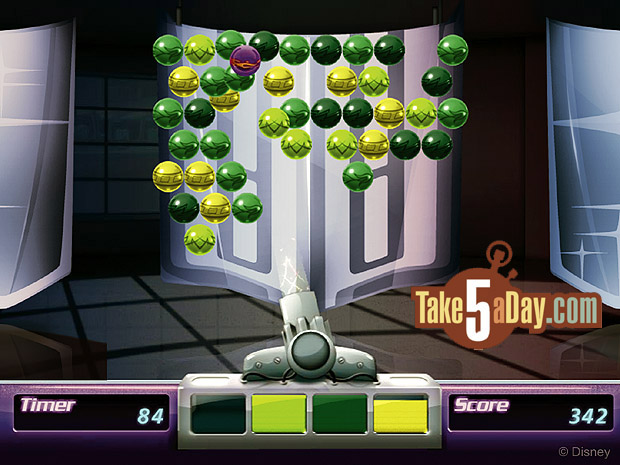 Trippy.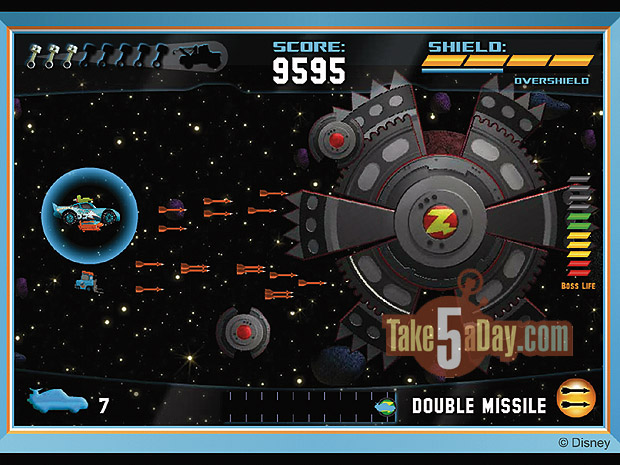 I don't recall this but me like … me likes to shoot things … um, is the boss of this level we're shooting at some maniacal freckly dude with a giant head?
BTW, thanks for our ToyFair 2010 correspondent, "BigMatt56″ for all the nice info and pics … more pics and info coming in the next few days as I sort through the photos.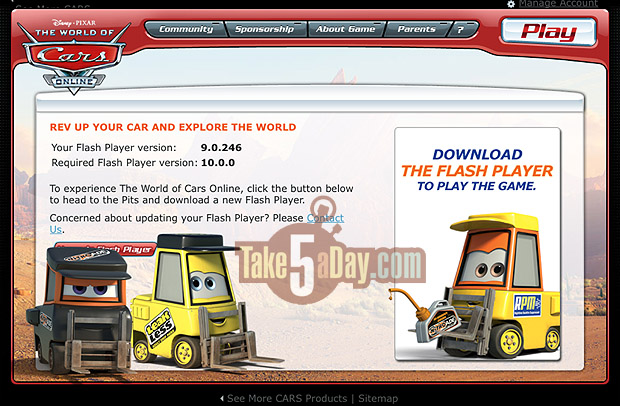 Oh oh, I can't be a CAR, I ain't the right FLASH … curse, you Adobe!
(um, yea, right RPM Pitty – like I'm gonna click on a link on the interweb tubes … I've fallen for that before! I'd rather drink nitroade).
"Jeaks" also sends us a LA Times article with some background info on the plan …
"The launch marks the latest exercise in corporate cross-branding for Disney, which hopes it can leverage the movie's popularity into monthly subscription payments from boys and their NASCAR dads in advance of the release of "Cars 2″ in summer 2011 and the Cars Land attraction that opens in 2012 at Disney's California Adventure theme park.
"We look at anything we can do online as a way to deepen and extend [people's] relationships with the characters," said Steve Wadsworth, president of Disney Interactive Media Group. "That only helps elevate the mind-share of that property or franchise with our audience."
The WorldofCARS.com codes are no longer in the singles – presumably they will bring those back soon so if you don't mind the Flash download, have fun!


metroxing

5 March 2010

Uncategorized


10 Comments