Home
»
Mattel Disney Pixar CARS
,
Retail
Toys R Us: Hamster Fisted Profits
And you thought hamsters were only good for scurrying, and BBQing. Turns out TRU is claiming that furry hamsters are saving their bacon.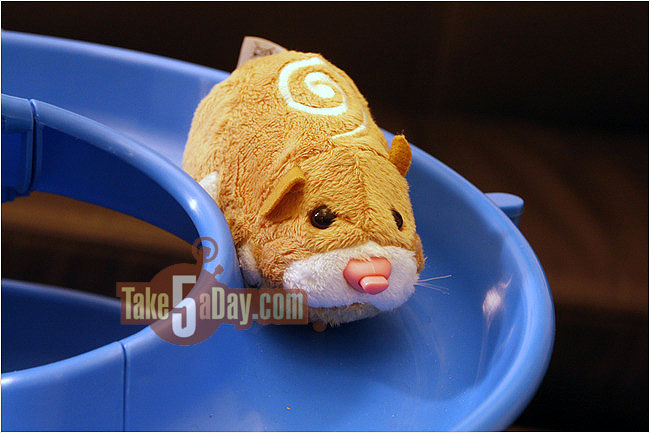 From the NY Times: Toys 'R' Us Trims Losses by Making a Hamster Hot.
So at least they bet on the right horse – otherwise I guess the headline would've read -
HAMSTER KILLS GIRAFEE.
or
HAMSTER A GO GO TOYS R US A GONE GONE.
Instead, the furry hamster helps keep the doors open at the TRU so hurray for furry critters … maybe next year, they can bet on rolling objects with eyes with less furs or perhaps … humm, furry CARS … that way when I'm done playing with Fillmore, I have a soft cushion pillow right there!
BTW, It was a touch decision – the other alternative headline for this post was going to be TOYS R US! You Can Milk Hamsters! But I thought perhaps the financial analysts readers of TakeFive would take it the wrong way.



metroxing

21 December 2009

Mattel Disney Pixar CARS, Retail


24 Comments