Home
»
Advertising
,
collecting
,
diecast
,
Film
,
Internet
,
Marketing
,
Mattel Disney Pixar CARS
,
Retail
,
Toys
,
TV
Mattel Disney Pixar Diecast CARS: Happy Easter Customs
Sure, it was nice to get Crew Chiefs in Eggs, here are some customs from Robert E. that are the Easter CARS we really, really wanted …
Once upon a time in a land far, far away and in a land before time, there was a magical places where CARS with eyes and sentient thoughts were born – and where the workers health benefits & underfunded pensions didn't cripple the entire enterprise …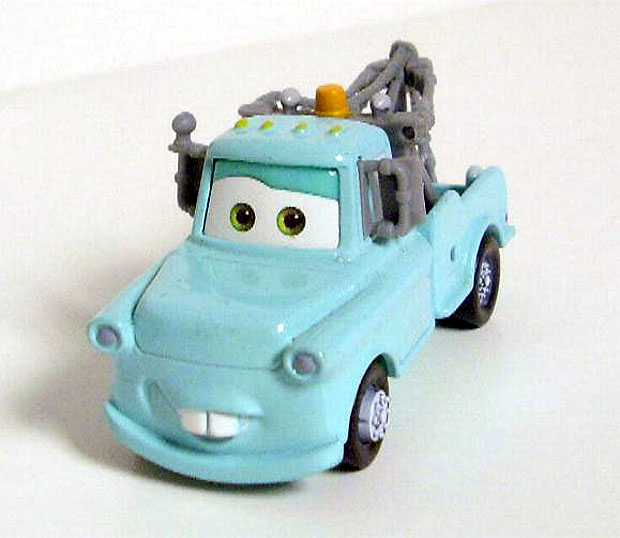 Of course, baby blue Mater didn't just roll off some assembly plant – he was delivered by a flatbed …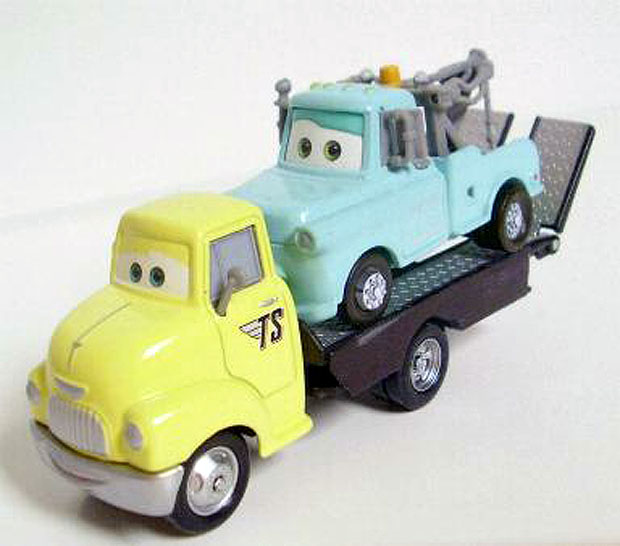 Then one day, after a long day of driving around town as Rollin' Bowlin' Mater (only so that the diecast would be canon and worth very much on rsBay) … Mater found himself in front of a giant rabbit-hole that seem to go straight on like a tunnel for some way, and then dipped suddenly down, so suddenly that Mater had not a moment to think about stopping with his drum brakes before falling down a very deep well. Oh bother.
What did he see before his headlights? `DRINK ME' beautifully printed on it in large letters.
This all seemed vaguely familiar – for he had read several nice little histories about blue trucks who had got burnt, and eaten up by wild bubbas and other unpleasant things, all because they would not remember the simple rules their friends had taught them: such as, that a red-hot poker will burn you if you hold it too long; and that if you pop your clutch by a mountain pass, you might fall off; and Mater had never forgotten that, if you drink much from a bottle marked `unleaded,' it is almost certain to disagree with you, sooner or later.
However, this bottle was not marked `unleaded poison,' so Mater ventured to taste it, and finding it very nice, (it had, in fact, a sort of mixed flavor of cherry-tart, custard, pine-apple, gumout, toffee, and hot buttered zinc) and he very soon finished it off.
He then started to feel funny so he took a nap … he dreamt of these strange being with limbs that were all pixelated and analog and made mostly of water … and repeating himself, "I'm late, I'm late …I'm a Doctor …"


Creepy …
And when he woke … my heavens!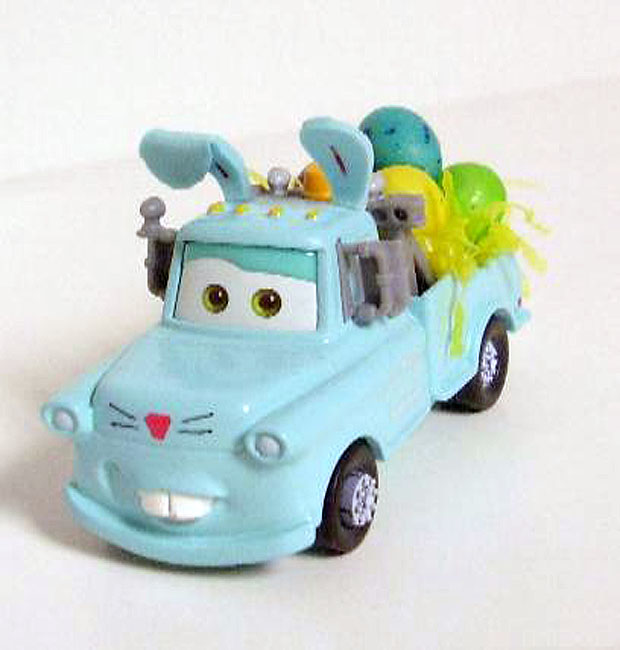 I am the eggman.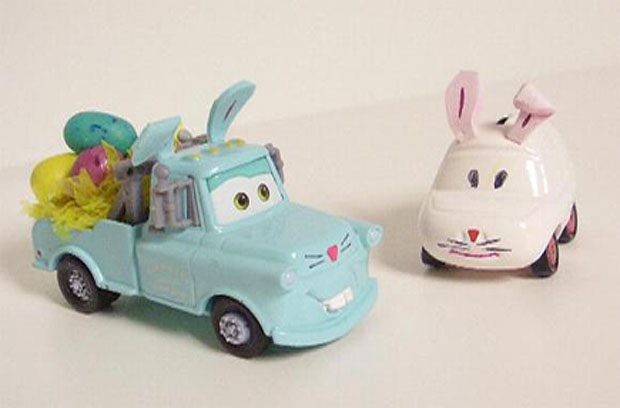 It was all very confusing – is this the Easter Hamm but how can ham be a rabbit … though both are good eatin' – if you don't mind some buckshot …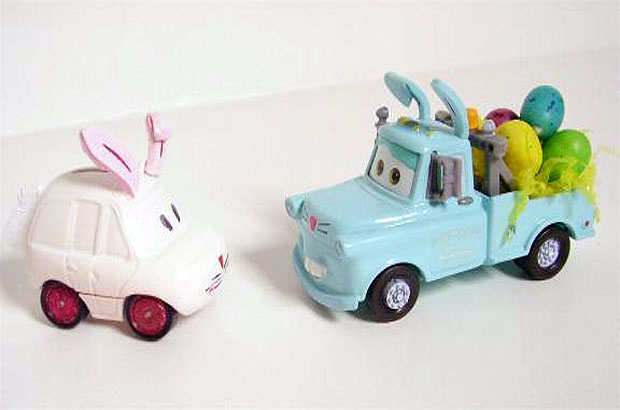 I won't eat ya little feller, you're funny!
And then they went to a parade at Disneyland where kids after paying $54.99 threw gold coins and there was much rejoicing.
The end.
(Thanks for the customs Robert E.!)
(The story is courtesy of a lightning strike, cough syrup and found melted M&M's)



metroxing

9 April 2009

Advertising, collecting, diecast, Film, Internet, Marketing, Mattel Disney Pixar CARS, Retail, Toys, TV


29 Comments