Home
»
Advertising
,
collecting
,
diecast
,
Film
,
Marketing
,
Mattel Disney Pixar CARS
,
Retail
,
Toys
,
TV
Mattel Disney Pixar Diecast CARS: Check Lane Series Race O Rama CASE A & B
The oddball branch of the CARS family … no real purpose yet they seem to hang around.
The Check Lane series makes sense for Hot Wheels – stores that don't normally carry toys can put a few Hot Wheels at the checkout area as impulse buys … and since there's no "complete" set of characters, it works as 'random' releases.
In theory, could work for CARS. The main problem is that hardly anyone seems to carry them – especially the stores you think would – like supermarkets or drug stores (there are a couple random exceptions) – instead it seems to be mostly carried by Kmart for a while and now Target – hardly two retail chains that need to conserve space … and perhaps, not unsurprising – the release choices don't really make a lot of sense. They are not a lot of things – Not Complete. Not Numbered. Not Townies. Not Themed.
Believe it or not, there are plans to release Check Lane CARS also as Check Lane lenticular eyes CARS … so if there is some grand plan, it does not seem apparent. Of course, you might think because there is less cardboard, they would cost less at wholesale? Nope. But more oddly, while Mattel is saving money on a little less cardboard, they are also giving some of it back to do CUSTOM DIECUTS for most of the CARS as they are shaped differently. Again, it's not very logical. But maybe that's nothing new.
Anyway, there are two CASE releases as RACE O RAMA CARS …
Many Target stores seems to have gotten CASE A. But CASE B has also arrived at some places – notable for the first official US release of Mario Andretti with the correct red rims, and for those still looking for Sally with Cone …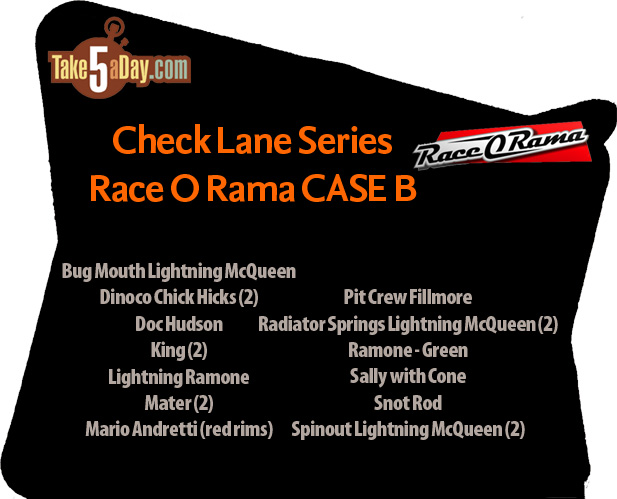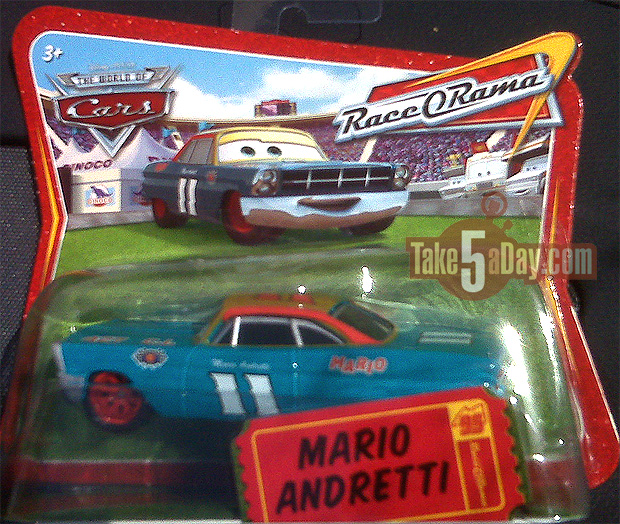 Collect Them All!



metroxing

1 April 2009

Advertising, collecting, diecast, Film, Marketing, Mattel Disney Pixar CARS, Retail, Toys, TV


42 Comments