Home
»
Advertising
,
collecting
,
diecast
,
Film
,
Internet
,
Marketing
,
Mattel Disney Pixar CARS
,
Media
,
Retail
,
Toys
,
TV
,
Video Games
Disney Pixar CARS: WorldofCars.com Update & Codes Update
For those who need an introduction, on the back of the name plate "ticket" on each of the Mattel Disney Pixar diecast CARS is a number.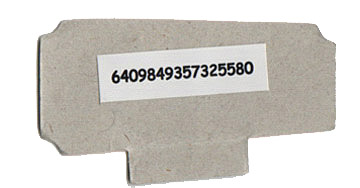 Then go to www.WorldofCARS.com.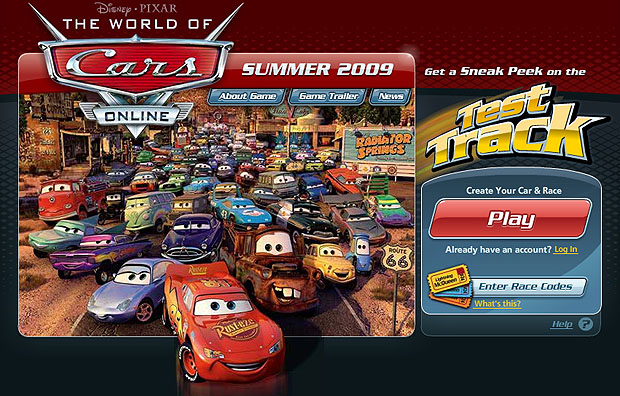 Be sure and register first(free) and then enter codes to help you build a race car and unlock tracks to race … for now, the numbers are not unique and are the same for everyone.
We have UPDATED our EDITGRID collection of codes thanks to Blake L. He has added coloring coding and formatting. For any new releases and codes, you can add it below or email Blake with the new code. Thanks Blake for the update and making it look great!
Click on the link above – the codes are now broken out on separate pages.You are free to copy and enter as many codes as you want now.
Right now, it's in the beta phase so all the codes work for everyone. Later this summer, the site will go fully functional and presumably, every CARS product will each have its own unique code that can only be used once.
What will the site be like in summer, here's the full story from Disney …
"This summer, Disney Online will launch World of Cars Online, a 3D online world based on the hit movie CARS. Players will be able to take an amazing ride into a wacky world full of fun and adventure by designing their own car, becoming a racing legend, making new friends, and playing mini-games with Lightning McQueen and the rest of the cast. Just some of the features World of Cars Online will include are:
-       Create a Car – Players can pick the body style, color, wheels and name to trick out their own ride
-       Race for the Cup – Players start on local dirt tracks and work their way up to the national circuit to become a Piston Cup Champ
-       Explore the Open Road: Starting in Radiator Springs and driving beyond Carburetor County, players can explore a whole new world of snow racing, dune jumping, and beach wheelies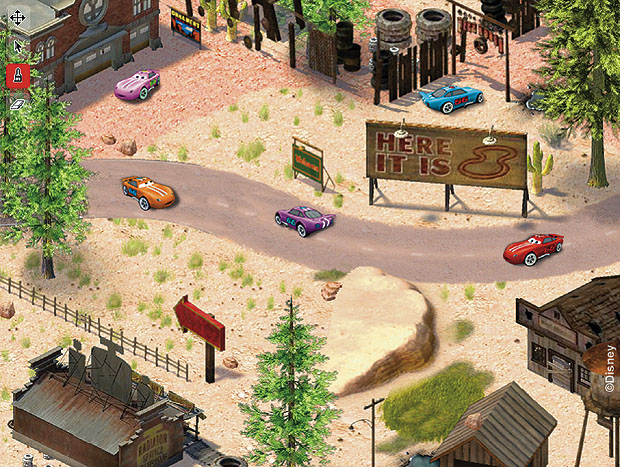 -       Build Your Own Race Track and Garage: Players can expand and decorate their Garage as well as build their own racetracks and invite friends over to race on it
-       Play Fun Mini-Games: There are awesome mini-games like tow truck driving, tractor tipping, stunt shows, and more

-       Cool Car Add-Ons: Players can earn coins to upgrade their Car with new paint colors, spoilers, rims, fins, bigger engines, and more one-of-a-kind items
-       Make New Friends: Players can meet and chat with Mater, Guido and Luigi, and other wacky characters from the movie as well as thousands of other players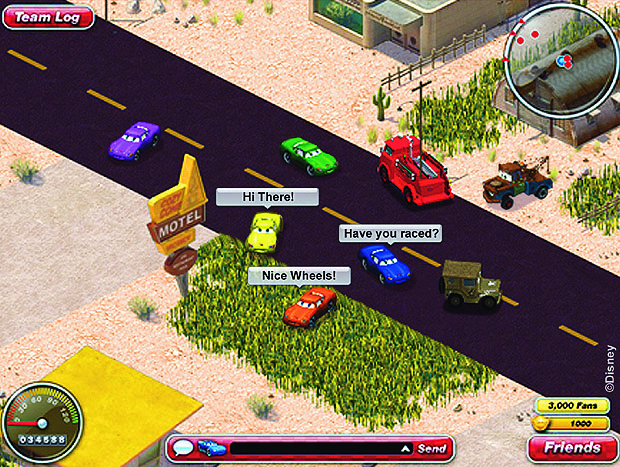 -       Become a Legend: Players can steer their way to earning fans, sponsors and winning the Piston Cup, joining Doc, Lightning McQueen, and other elite racers!
To provide players with a sneak peek into The World of Cars Online, Disney Online recently launched The World of Cars Online TEST TRACK at www.WorldofCars.com.  Now live for PC and Mac users, the TEST TRACK allows players to create their own Car and race it on test tracks, which earns players Car Coins that they can spend when The World of Cars Online launches this Summer. Features of The World of Cars TEST TRACK include:
-       Car Creator – Three simple steps to creating a player's own Car, including a Garage where they can customize their ride
-       2 Tracks: Training Track and Carburetor County Speedway
-       Leaderboards: Players can compare their track times against other players on the Racing Sports Network leaderboard
-       Unlock Collectibles including a Bonus Track – Race Codes are located inside specially marked Cars die-cast toys from Mattel
Fans can check out the latest Crews News and info about the game from the Disney Online Development Team at http://blog.worldofcars.com."
So who will be the first TakeFiver kicked out of WOC.com Radiator Springs?

Thanks Blake and see y'all in Radiator Springs!



metroxing

3 February 2009

Advertising, collecting, diecast, Film, Internet, Marketing, Mattel Disney Pixar CARS, Media, Retail, Toys, TV, Video Games


17 Comments