Home
»
Advertising
,
collecting
,
diecast
,
Film
,
Marketing
,
Mattel Disney Pixar CARS
,
Retail
,
Toys
,
TV
Mattel Disney Pixar Diecast CARS: Target Reset? How Can I Tell
Well, there are obvious clues and not so obvious clues …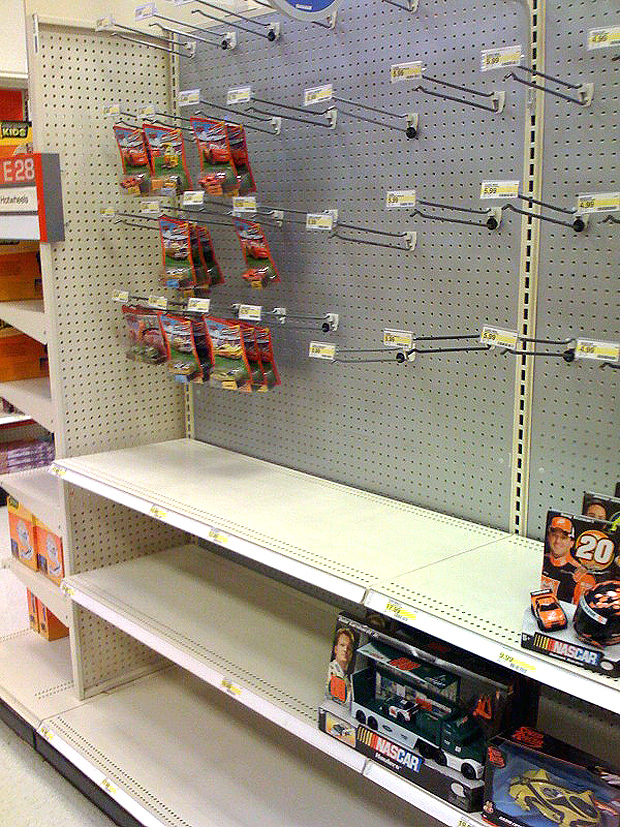 Uh, not reset … or SlicePie was just here …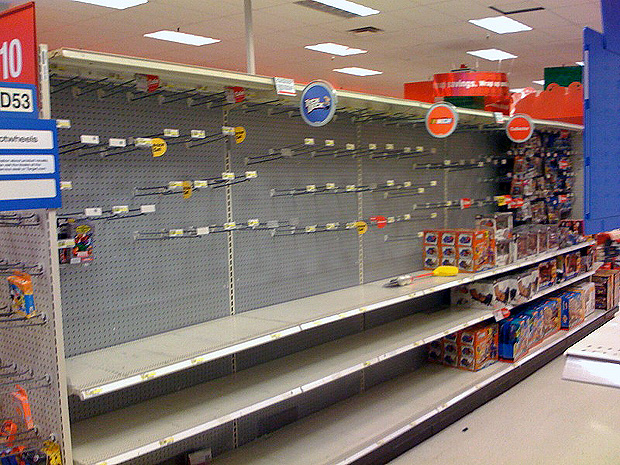 Not reset … or the Target is all tilty and everything is all askew …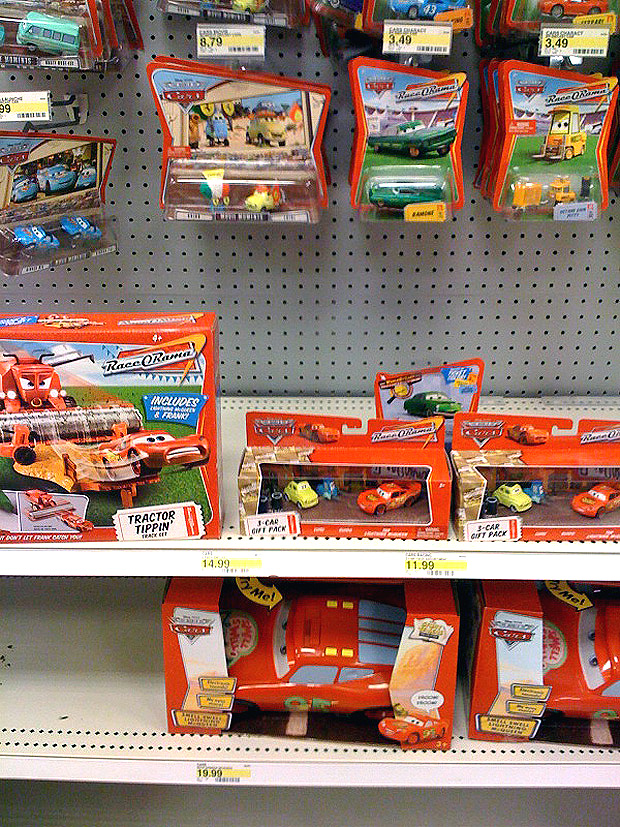 Yep, the reset has begun.
As Target prefers to keep their employees busy and have the shelves look full but not crazy full … it's sometimes hard to tell … as noted in an earlier post, if you spot the MINI 6-packs,  the reset has begun …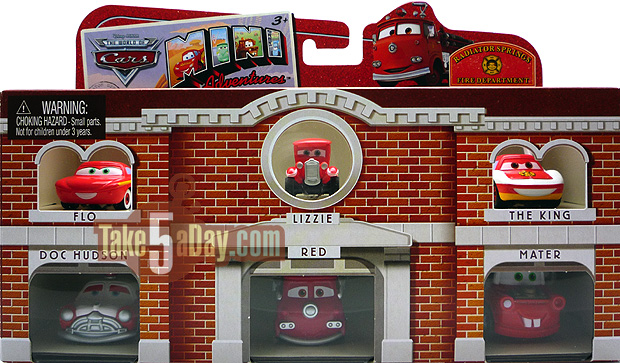 Or if you spot any of the newly designed 3-CAR Gift Packs that were formerly dull card blisters. Reborn, they are now a nice and classy box …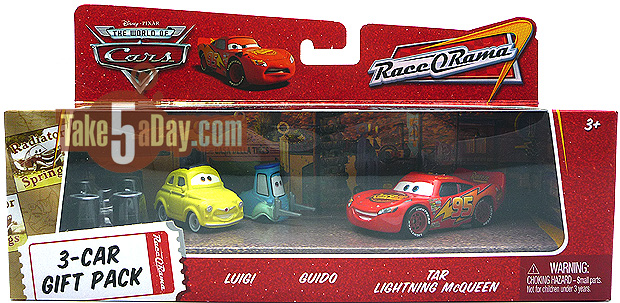 Or if you spot the MINI Race 'N Rescue playset …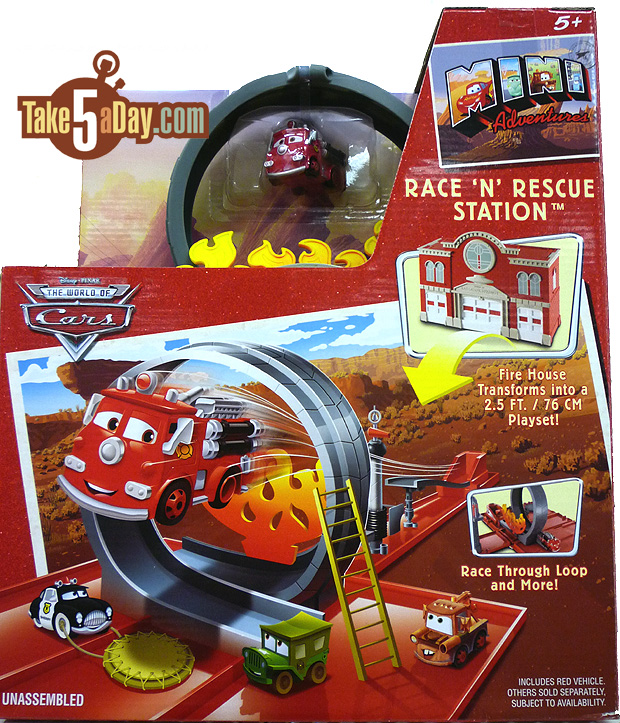 With a nice reader review by Niki P.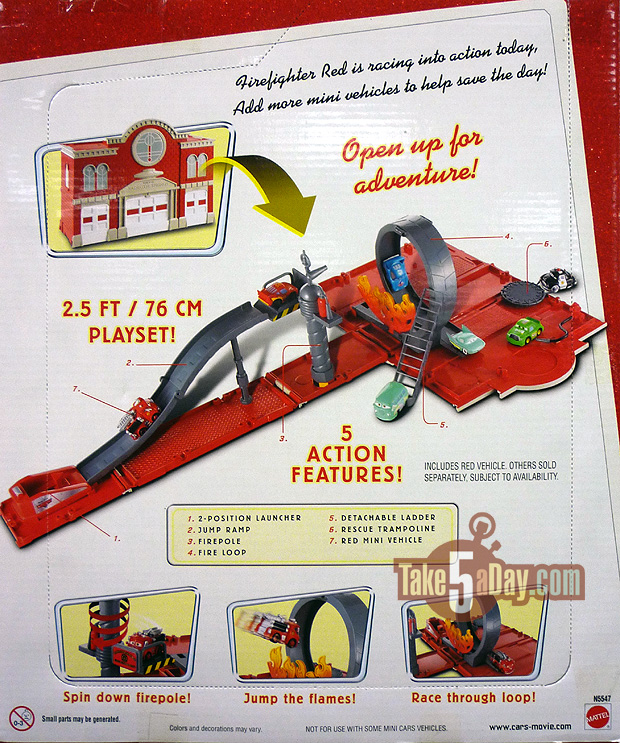 Or the new plastic Frank & plastic McQueen track set …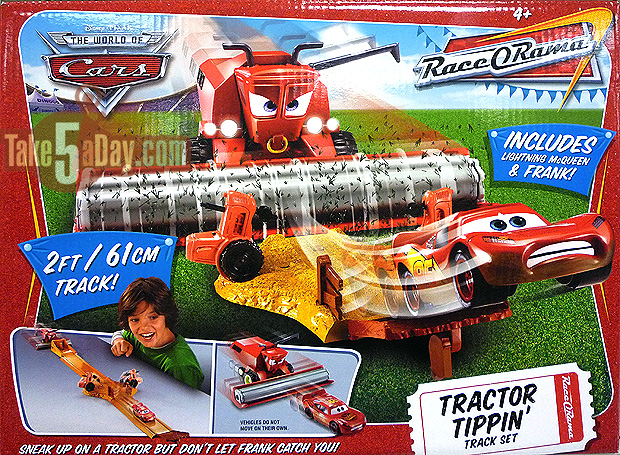 Not really canon to the diecast line but looks fun enough …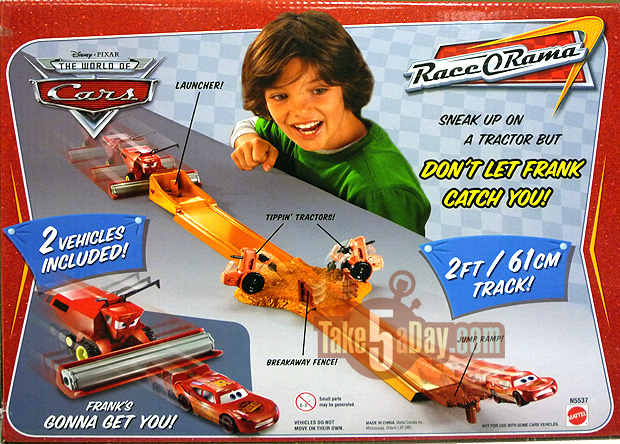 With a couple warnings worth noting at the bottom of the box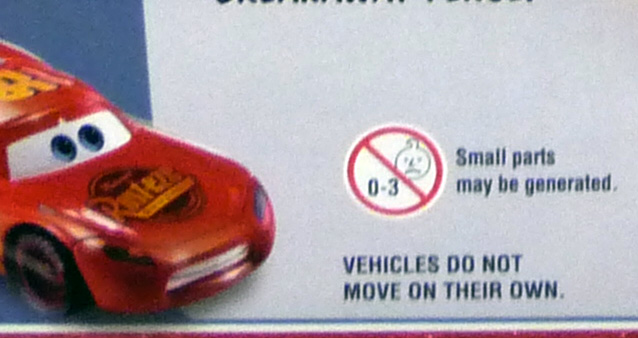 So, while of course, this is the centerpiece item everyone is looking for …

If you spot other items on the shelf and do NOT see what you want, be sure and ask, they may have just run out … remember that Target does not use UPC's but their own codes known as DCPI's. So, you can ask them to look it up and they might bring some out.
Team Haulers – 087071920
Haulers (only) – 087071891
4-Packs – 087071832
Gift 3-Packs – 087071879
In some stores, they even have the "price" scanners where you can enter numbers yourself and it will tell you how many are in inventory or any employee with a hand scanner gun.
Oh and these ARE NOT part of the CARS or CARS MINI line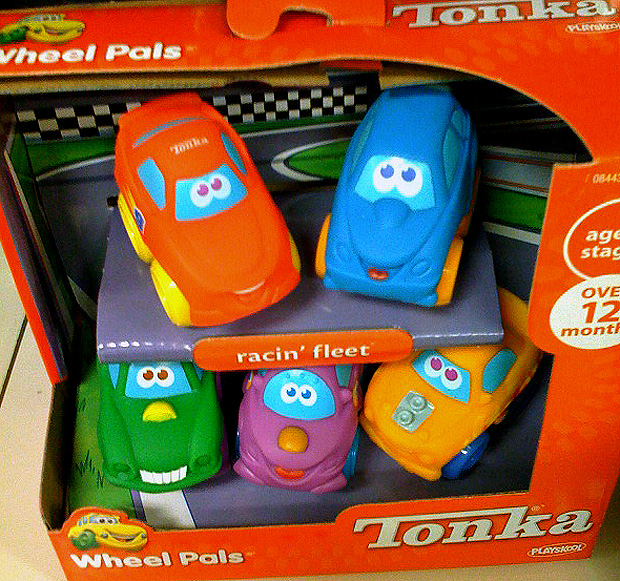 metroxing

7 January 2009

Advertising, collecting, diecast, Film, Marketing, Mattel Disney Pixar CARS, Retail, Toys, TV


41 Comments