Home
»
Advertising
,
collecting
,
diecast
,
Film
,
Internet
,
Marketing
,
Mattel Disney Pixar CARS
,
Retail
,
Toys
,
TV
Mattel Disney Pixar Diecast CARS: Haulers CASE B Shipping
The blow by blow of the Haulers distribution situation is just another bizarre happening when it comes to CARS. The easy is never easy.
When Haulers were announced, there was much rejoicing.
CASE A was announced – 2 Mack's, 2 Chick Hicks Hauler & 2 Gray, the Dinoco Hauler.
But then we heard that Walmart wanted CASE A of the haulers shipped first to them. So, while not an exclusive, it was an exclusive in essence for a period of time … presumably it was for the holiday season.
Not the best of news but okay, they seem to have ordered plenty and WM is everywhere … seems pretty straightforward – at worst, if we could not get one, in January 2009 – Target & TRU would eventually get them.
So, of course, the weird then turned pro.
Maybe because of the economy, WM seemed to keep pushing the pallets back – what was supposed to be 5 pallets of CARS starting in early November eventually became 1 or 2 or in most cases, none?
But maybe they are all just in the back of the warehouse, NO ONE knows since WM isn't talking … or as here in NoCal, we just got CASE T (of September, 2008) in several WM's so will these holidays pallets show up in 2-3 months?
????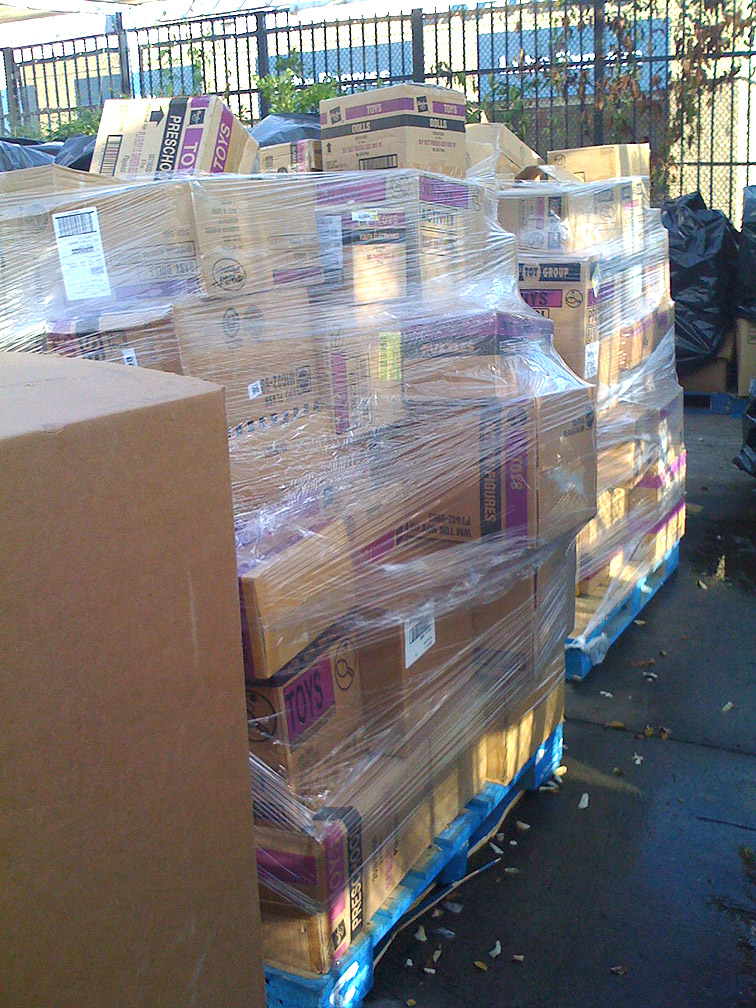 But either WM didn't take enough Haulers or gave up their "exclusive," suddenly, the Haulers showed up in the Mattel warehouses for anyone to order.
So, most online retailers (and eBay sellers) were able to get their hands on CASE A of the Haulers and they have been available to everyone at many online retailers. Why were they so hard to find at brick & mortar retailers and especially at TRU & Target?
Most retailers place Christmas/holiday orders in April to June and especially the giant chains like Target & TRU (& WM) have everything pretty much locked in in June for Christmas so when Mattel told Target & TRU that WM wanted first to ship … they just went 'whatev, dogg.' (Yes, that's how retailers talk

  ) and so they spent their Christmas money elsewhere … so while they might make some adjustments in June … by the time Mattel had Haulers to sell in November … that's sort of like asking an airline to check your bag after the plane had taken off.
That's why you couldn't find many Haulers actually in chain stores – indie stores can of course adjust orders accordingly … but now, the Haulers are about to or have already arrived at Target & TRU as they had originally planned.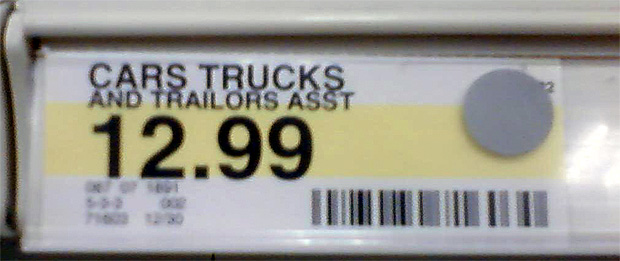 If you thought the take of CASE A was bizarre, wait until you read about CASE B & C …
So, soon after CASE A was announced, CASE B & C were announced and there was much rejoicing.
Well, not so much for sellers.
Turns out that CASE B & C were going to be "Direct Import" items for January 2009 … without going too indepth, normally – retailers buy from Mattel & items are shipped from Mattel's distribution warehouses in the US. Included in that price you pay wholesale is the overead for Mattel including shipping & warehousing of the product. "Direct Import" means you have to pay the freight, insurance and custom fees. Plus, you have to arrange for the item to be shipped. Basically, once it's done at the plant, it's on the docks waiting for your shipper to come and pick it up.
So, as a seller/retailer – if you wanted CASE B & C in January 2009, it was only available as a "Direct Import." Now, presumably, CASE B & C would eventually ship and be available to US buyers from Mattel's warehouse but maybe February or even March? No one knows.
This is where ChildrensToyCloset comes in. They were the only company we're aware of that agreed to Mattel's Direct Import terms so CASE B & C are being air freighted to CTC and CASE B has arrived.
I just got the word that orders are being filled and shipping will begin today, Monday, January 5, 2009.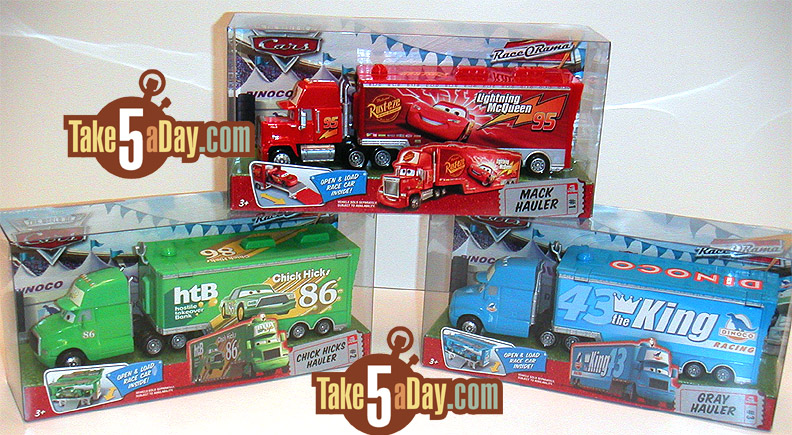 CASE B contains 2 Macks, 2 Octane Gain's and 1 each of the other 2 Haulers.
So, your question is whether other retailers will get CASE B & C soon? Yes, if they were okay with Direct Importing it and paid for air freight out of their own pockets. If they direct imported and decided to save and use sea shipping, I believe they were loaded on a ship in late December so in late January, it should be here … as for WM, Target or TRU, I'm presuming they did not feel these Haulers were significant enough to incur the extra cost and they will simply wait until Mattel receives into their warehouses and then get it sent to their distro centers so maybe February or even late February/early March before the three big retailers get it.
CASE C was delayed until mid January so again, CTC will air freight it in but it probably won't arrive until the last days in January or very early February. The same situation applies. If another company direct imported and air freighted, it should be available in January – otherwise, late February or March.
So, Mack, Chick Hicks & the Dinoco Hauler should start appearing in stores – but if you want Octane Gain or Leak Less (later) in January – CTC looks to be your only choice as of now. But let me know if you spot it in a store or online at a store … (Hello, Lewis Drugs! …

Just kidding!).



metroxing

5 January 2009

Advertising, collecting, diecast, Film, Internet, Marketing, Mattel Disney Pixar CARS, Retail, Toys, TV


52 Comments